NatWest T20 Blast: Birmingham Bears will fight to put new name in Finals Day frame
'Jeetan Patel and Shoaib Malik will make a real difference for us...'
By Oli Burley - @OliBurley
Last Updated: 12/05/14 2:54pm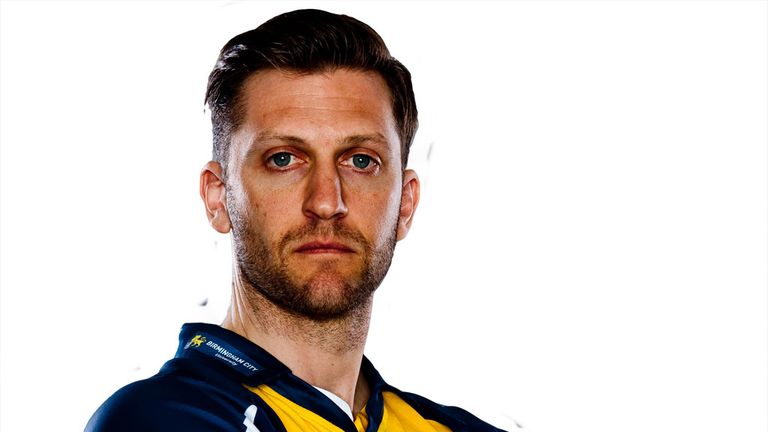 It's time we turned our Twenty20 fortunes around - and, who knows, perhaps the name change will help! We know that we are still Warwickshire County Cricket Club but Edgbaston is just a few minutes away from the city centre; it would be great if we could attract more people to our games because when this place is full there aren't many grounds in the country that can match it.
I remember getting to the first Finals Day in 2003 and how quickly it went. I was playing for England during the group stages so my first game was in the semi-final game against Leicestershire and it went quite well for me personally but we had a bit of a shocker in the final against Surrey.
We've underperformed in the competition in recent years. I think our dominance in four-day cricket has had an effect on our T20 skills but we've tried to up-skill as much as we can. I've been to watch a couple of Finals Days since 2003 and been very jealous of the teams competing. The guys are really geared up to making that a reality this year.
The most important thing about Twenty20 is having a formula; if you are well-drilled, you know what your role is and you are performing well together tactical decision-making isn't always needed. Teams that have won in the past make the game look very easy - and often have a couple of overseas players performing extremely well for them.
We're hoping Jeetan Patel and Shoaib Malik will make a real difference for us. Jeets has been a fantastic player for us for a number of years while Shoaib is our first overseas T20 signing - he's someone who has been there and done it at international level and brings with him a wealth of experience with the bat and ball from his time in the Big Bash, the IPL and the Caribbean Twenty20.
Generally we've been out-fired with the bat and out-skilled with the ball. There are certain shots that we know are our go-to shots but we're always trying to develop our game so if we are not hitting the ball for six or four, we're finding a three, two or a one. Likewise you've got to be able to nail your slower ball, yorkers and slower ball bouncers and back yourself to set the right field and execute.
Players today are 360 degree players, so you need to develop your game and execute your skills under pressure. The guys will always measure ourselves against each other in the longer form of the game but we know that this is our chance to play in front of big crowds, to express ourselves with the bat and the ball and have a good time.
If I could walk out to bat to any tune, I'd probably choose something by Prodigy because it tends to get me going while Fat Boy Slim's 'Right Here, Right Now' pretty much sums up what we need to do with our T20. I wouldn't want Boyd Rankin - who pretty much just loads up the top 10 on iTunes - or Laurie Evans - whose music is in a totally different realm - to pick a track for me.
Rikki Clarke just about hits the longest ball at the club. When we do range-hitting at Edgbaston he's managed to reach the second and third tier of the South Stand. On his day, I don't think anyone can match him for distance. We all try our hardest to push him - and we've got plenty of guys who can clear the ropes - but Rikki has got a few levers on all of us.
Bumble's commentary on the Mascot Race is an art form. He put in a pretty good effort last year, even though he'd had his knee done. It was quite funny watching him hobble around on crutches although I'm not sure how much he'll remember of the day because he'd had that many painkillers.
Jim Troughton was speaking ahead of the NatWest T20 Blast season. Blast off is Friday 16th May. Tickets can be purchased from www.ecb.co.uk/natwestt20blast.
Watch 39 NatWest T20 Blast fixtures, including a Middlesex double header in the first weekend, live on Sky Sports this summer - starting with Friday's opening clash between Nottinghamshire Outlaws and Lancashire Lightning. For full details click here.