England international Ian Bell seeks more county regulations
England batsman Ian Bell has described spot-fixing as the 'cancer' of cricket.
Last Updated: 17/05/14 11:17am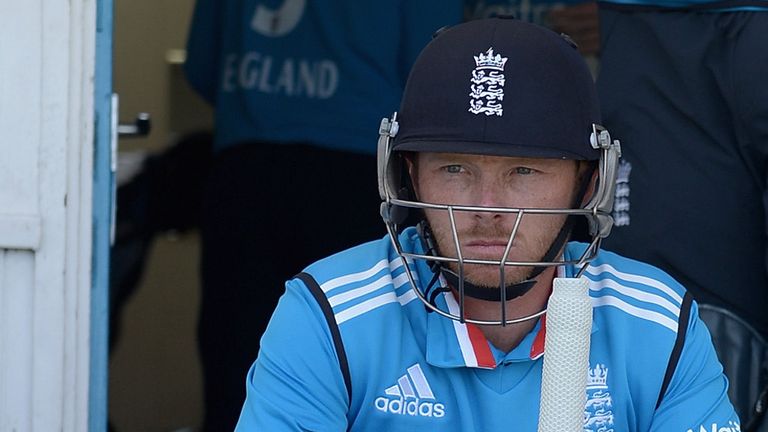 International players have to hand their mobile phones in to team security officials for the duration of a day's play, a move introduced in a bid to stamp out spot-fixing, the practice of making certain a specific event happens at a specific moment so sums can be wagered.
The issue resurfaced this week when former New Zealand international Lou Vincent provided the International Cricket Council (ICC) anti-corruption unit with what was described as "a treasure trove of information about matches that were targeted for spot-fixing and the names of players" involved.
Bell, speaking at Lord's, the scene of the Pakistan spot-fixing scandal of four years' ago, said: "It's the cancer of the game that needs to be eradicated.
"It's frustrating to see it cropping again. Lou Vincent is saying that it's in five different countries that he's played in. That's unbelievable.
"In county games there is nothing. There are no rules in place as far as I'm aware.
Mobiles
"There are no rules or regs in county cricket to say you can't do anything (with your phone).
"I haven't seen anything at Warwickshire that helps the guys or helps them understand or gives them any more advice. Maybe there is more that can be done at domestic level."
An England and Wales Cricket Board spokesperson confirmed there are no such procedures in place in the county game, but insisted it was not complacent.
An ECB spokesman said: "We don't feel the need to take away players' mobile phones or laptops at televised county matches. It is a judgement call made by the anti-corruption unit.
"We are constantly vigilant but don't believe corruption is endemic in county cricket. We take measures proportional to the level of threat."