Rory Hamilton-Brown is returning to Sussex after securing his release from Surrey
Sussex have confirmed that Rory Hamilton-Brown has returned to Hove on a three-year deal after his release from Surrey
Last Updated: 28/09/12 8:34am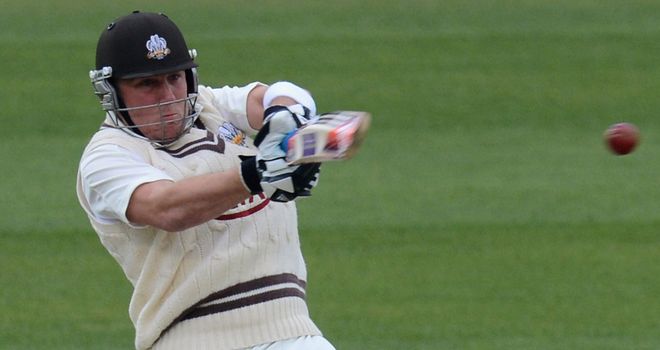 Hamilton-Brown played for the Sharks in 2008 and 2009 before heading for the Kia Oval, where he was eventually named captain.
He was in charge for the first half of the 2012 season but the tragic loss of close friend and team-mate Tom Maynard saw him take a break from the game and eventually leave the county.
Hamilton-Brown said: "I would like to thank Surrey for the opportunity they gave me to Captain such an illustrious club at such a young age.
"At times it was very tough but I am immensely proud of what I achieved there, both as a captain and a player and specifically leading a special bunch of players to promotion and CB40 success.
"Losing my best friend Tom in June was indescribably painful. We were extremely close but ultimately I know I will emerge from this awful tragedy with renewed strength and purpose.
"I am delighted to be returning to Sussex, a club where I was previously very happy. I would like to thank Mark Robinson, his coaching staff, the players, management and Board at Sussex for welcoming me back so warmly.
"There is nothing like feeling wanted to raise spirits and I fully intend to repay the confidence they have shown in me."