Sussex investigate Monty Panesar incident after police called
Sussex are investigating an incident involving Monty Panesar on Monday morning, which led to police being called.
Last Updated: 07/08/13 11:05am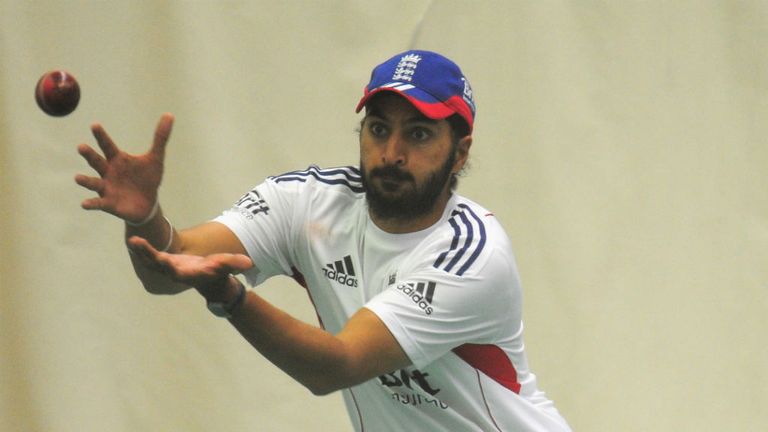 The 31-year-old, who has been fined £90, was ejected from the venue and then urinated in public, police confirmed on Wednesday morning.
A Sussex Police spokesman said: "A 31-year-old man received a fixed penalty notice for being drunk and disorderly after being seen urinating in public near the Shooshh Club in King's Road Arches, Brighton, around 4.13am on Monday (5 August)."
A statement on Sussex's official website read: "Sussex County Cricket Club can confirm that an incident took place involving Monty Panesar in the early hours of Monday 5th August.
"The matter is under full investigation and the club will make no further comment at this stage."
Panesar, who joined Sussex in 2010, was part of England's 14-man squad for the third Ashes Test at Old Trafford which concluded on Monday, but did not play.
He has played 48 Tests for England and taken 164 wickets, but was left out ofthe party for the fourth Ashes Test which starts this Friday in Durham.