Monty Panesar says he still wants to be picked for England this winter
Monty Panesar says he is determined to bounce back from the turbulent events of recent weeks.
Last Updated: 19/08/13 4:18pm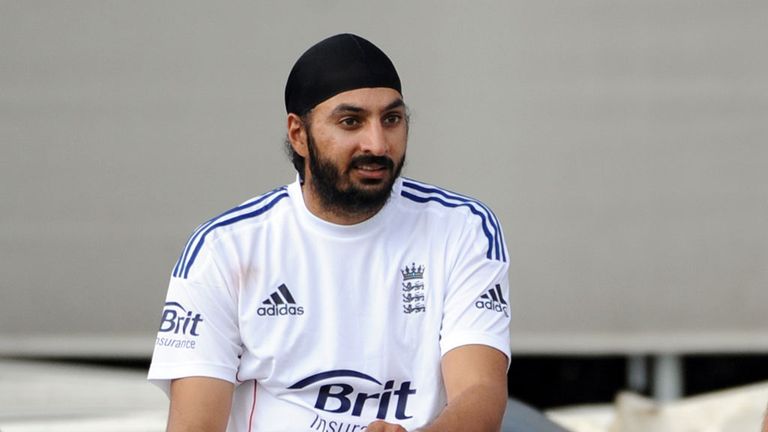 Left-arm spinner Monty Panesar says he is determined to bounce back from the turbulent events of recent weeks and regain his place in the England set-up.
The 31-year-old Panesar, whose wife Gursharan Rattan has reportedly filed for divorce, was recently fined by police after a drunken altercation with bouncers in Brighton on 5 August.
It has now been announced that Panesar is to be released by his county Sussex at the end of the season and that he will play for Essex on loan for the rest of 2013.
In the wake of that news, Panesar released a statement which read: "I apologise for letting the club, my colleagues and my fans down.
"I have endured a challenging time this year off the field and my frustrations have sometimes got the better of me professionally.
"I am grateful to Sussex for allowing me to be released from my contract for 2014 and 2015 in order to explore other opportunities to further develop my cricket. I want to give myself the best chance of playing all forms of the game at the highest level.
"I am determined to do whatever it takes to gain selection for England this winter, I want to become the best I can be.
Panesar to work with Neil Burns
"I would like to thank Sussex for the opportunities, experiences and support I have enjoyed at the club since 2010, and my gratitude for the contribution Sussex have made in providing me with a platform to gain selection for England on three successive winter tours."
And Panesar also revealed that he has taken steps to improve his performance on the field.
"I have re-engaged with Neil Burns at London County Mentoring to help to develop my cricket further," he said.
"I feel that Neil, along with a trusted support structure in place around me, will help me put my personal and professional problems behind me and enable me to put all my energies and focus into the game and a new club.
"I believe that, if I maintain the bowling progress I have made in recent weeks which enabled me to be selected for the Test squad at Old Trafford, I can fulfil my long-held ambition of becoming the best spin bowler in the world, over time."