Monty Panesar still hoping for Ashes tour selection
Monty Panesar is hoping a string of good performances for Essex will earn him selection for this winter's Ashes tour.
Last Updated: 20/08/13 12:11pm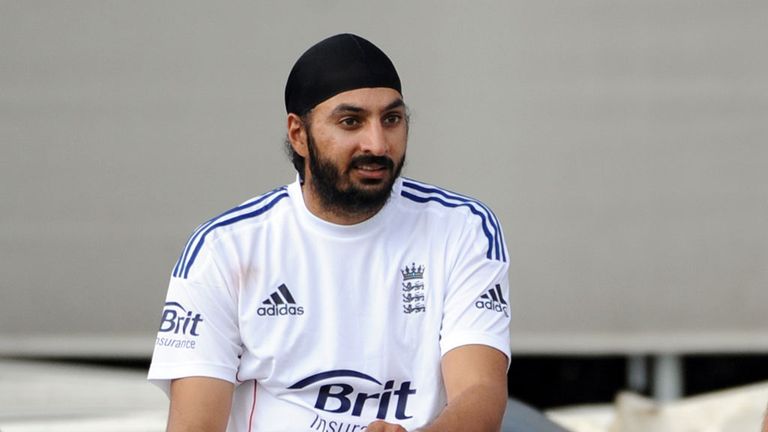 Panesar will leave Sussex at the end of the season and has joined Essex on loan for the remainder of the summer.
His departure from Sussex follows a nightclub incident in Brighton which saw him fined for being drunk and disorderly.
In the meantime Lancashire leg-spinner Simon Kerrigan was selected for the England squad for the Ashes Test at the Oval and he now appears to be in pole position to be picked for the tour of Australia as the support act to Graeme Swann.
Panesar is hoping that taking wickets for Essex will see him recapture the second spinner spot in the tour party.
Excited
He made his first appearance on Tuesday against Northamptonshire, his former club, and the team he is being tipped to join in the winter on a permanent deal.
"I'm looking forward to it. It's a great opportunity for me to get a handful of games for Essex and it's something I'm excited about," he told Sky Sports News.
"I'd probably prefer it to be another opposition - they are my old club - but it's a chance to get some games under my belt and hopefully have a positive impact for Essex."
"(The Ashes tour) is very much in the back of my mind. If I can focus on some good performances for Essex hopefully that will help me to get selection for the Ashes.
"I'm not thinking too far ahead to be honest. I just want to enjoy my cricket, put a smile back on my face and have a good time."
On Kerrigan's promotion he said: "He's a youngster who has done well for Lancashire and good for him. He's obviously worked hard. But for me it's important that I focus on Essex."
Panesar admits he is ashamed of his behaviour at the nightclub, but refused to be drawn on his discussions with Sussex.
"I apologise for my behaviour. I've been very lucky Essex have taken an interest. I can't comment (about the incident). I just want to move on. It's something me and Sussex have dealt with together," he said.