Sussex hand all-rounder Ashar Zaidi two-year contract
Sussex have given all-rounder Ashar Zaidi - who was playing club cricket a year ago - a two-year contract.
Last Updated: 18/11/13 12:19pm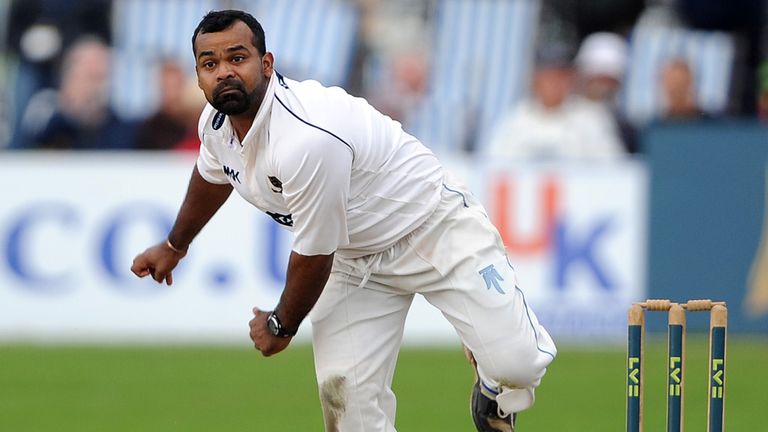 The 32-year-old was recruited on a non-contract basis in September after impressing for Accrington in the Lancashire League.
He made an immediate impact, taking 4-57 and hitting 45 in what was his first first-class match in four years against Durham.
The former Pakistan A star is a British citizen and therefore will not count as an overseas player.
Zaidi said: "It is an honour to sign for Sussex, and this is a really big achievement for me, especially after a few years' break from the pro game. I'm really grateful for the chance that they have given me.
"I'll be aiming to justify that chance over the next couple of seasons. I'm hoping for enough opportunities to perform, and to open my chances for the future."
Sussex captain Ed Joyce said: "Ash fitted into the squad really well and impressed everyone with his canny left-arm spin and attractive strokeplay.
"He will hopefully fulfil the spin role for us in four-day cricket while possibly also allowing us to play an extra seamer when the conditions suit.
"He is also a very capable one-day cricketer as seen by his recent performances in the Dhaka Premier League and we're hopeful he can play a big role for us in both the shorter formats."