Injury forces former England all-rounder Ian Blackwell to retire
Durham and former England all-rounder Ian Blackwell has been forced to retire because of a shoulder injury.
Last Updated: 15/03/13 9:15am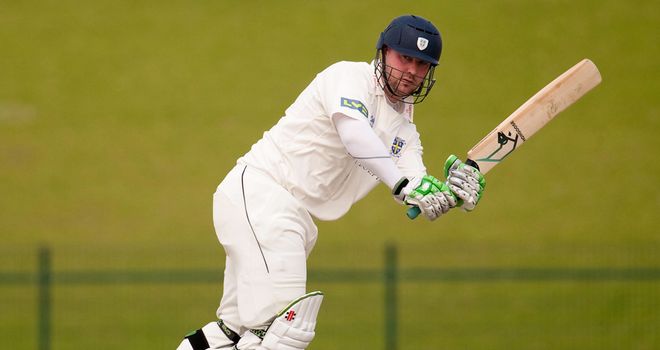 Blackwell had three operations on his troublesome shoulder but they have not been able to resolve the problem and he is now considering a career as an umpire.
Blackwell, 34, was one of the biggest hitters on the county circuit, and a popular player with Derbyshire, Somerset, Durham and - last season - Warwickshire.
Durham chief executive David Harker said: "Unfortunately he's not going to be able to continue. His contract has ended and we wish him well
"I understand he's considering a role as an umpire and I'm sure he'll be a great umpire."
Blackwell moved from Derbyshire to Somerset in 2000 and it was at Taunton that he made his name with his huge hitting and handy left-arm spin.
He played in 34 ODIs for England and in one Test against India in 2006.
He moved to Durham in 2009 and won the county championship in his first season, and in a loan move to Warwickshire last season he won the title again in what proved to be his final year in the game.