MCC call Chris Rushworth as Alan Richardson ruled out of season opener
Durham's Chris Rushworth has been called into the MCC squad for 2013 county season curtain-raiser with Warwickshire.
Last Updated: 23/03/13 2:07pm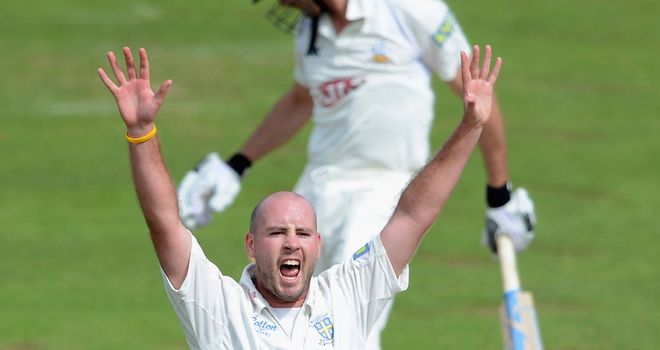 Rushworth replaces Worcestershire veteran Alan Richardson who has had to pull out of the match - which begins on Sunday - because of injury.
The annual four-day challenge match will be a day-night affair as part of an MCC experiment into playing the long-form of the game deep into the evening.
John Stephenson, MCC Head of Cricket and team manager for the Abu Dhabi match said: "It is a shame that Alan has had to pull out of the Champion County match.
"He performed well for the club in the same fixture last year, and I know he was looking forward to kick-starting his 2013 season in a similar fashion.
"I am however delighted to welcome Chris into the squad. I have heard really good things about him, and I am sure he will be a positive addition to our squad.
"All of the MCC players are now keen to get back out onto the field and play some challenging four-day cricket.
"I am confident that day-night first-class cricket can work, and this match will add to our ongoing research on this format."