Dimitri Mascarenhas says Hampshire can cope without Danny Briggs
Captain Dimitri Mascarenhas says Hampshire can overcome Danny Briggs' absence at the Champions League T20.
Last Updated: 09/10/12 4:17pm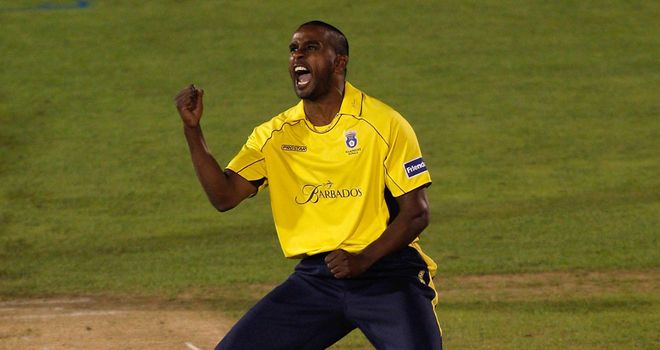 The English short-format champions, who won the CB40 crown as well as the Friends Provident t20 title, play New Zealand champions Auckland on Wednesday in Johannesburg.
They will take the field without England spinner Danny Briggs who is on his honeymoon but they are boosted by return to the side of Pakistan all-rounder Shahid Afridi and rising Australian star Glenn Maxwell.
Briggs has been a key man for Hampshire in Twenty20 cricket - the spinner is one of the most economical bowlers in the game.
But Mascarenhas says the dangerous leg-spin of 'Boom Boom' Afridi, who also strengthens the powerful Hampshire batting line-up, more than makes up for Briggs' absence.
"Briggsy's going to be a blow for us, but, with Afridi coming into the squad, that pretty much takes that spot and gives us a little extra batting," Mascarenhas told ecb.co.uk.
"So in that respect it's not huge, but Briggsy will definitely be missed."
Hampshire will meet Pakistan champions Sialkot Stallions at the Wanderers in Johannesburg on Thursday.
Mascarenhas said: "I know a little bit about Auckland. I've played them quite a few times with my time in New Zealand with Otago.
"The Stallions, I don't know a lot about them but Afridi does so he'll be able to pass on some of that knowledge."