Michael Carberry critical of Ashley Giles and ECB after difficult winter
Michael Carberry has criticised Ashley Giles' communication skills and questioned the decision to sack Kevin Pietersen.
Last Updated: 01/04/14 12:07pm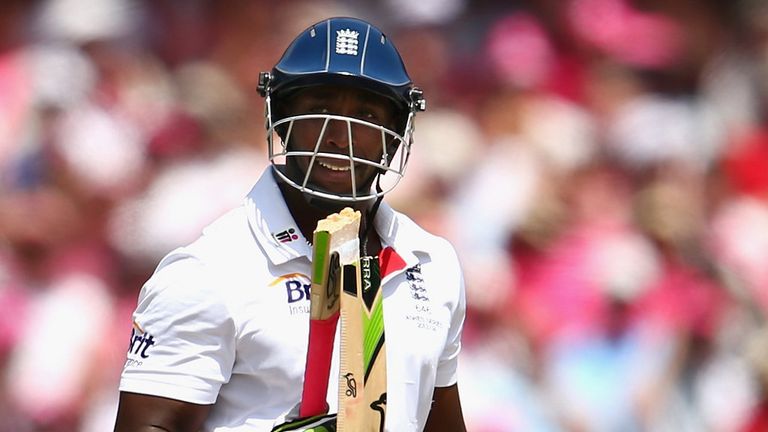 Carberry played in all five Test matches in Australia, averaging just over 28, but there was no sign of him for the subsequent one-day series or World Twenty20 tournament and he admits he is disappointed to have not heard from management since arriving back in England, believing he has not been given the chance that many others have.
When asked if there had been any contact, he told the Guardian: "No. Nothing - which is disappointing but it's the way they tend to do things. I don't think it's me alone saying this sort of thing. There have been players before me and players now who have felt the same thing.
"I've been in the game a long time and you know some guys get given a shorter rope than others. I'm probably going to be a bit controversial here but throughout my England career, even as a schoolboy, I've always had that shorter rope - for some reason.
Speaking specifically about Giles, England's one-day coach who hopes to replace Andy Flower in overall charge, he said: "It's that age-old word, man-management. I had a brief chat with Ashley during the fifth ODI in Adelaide. His response was that he didn't really know. If you don't know mate, I sure as hell won't know."
"Leaving Adelaide after our brief chat I've got to be honest, it didn't fill me with a great deal of optimism. I feel that this is a question he should have answered. And, OK, if it's not him answering, it should be one of the selectors. But that's the way England like to do things. It disappoints me because I'm quite an approachable guy.
"I'm sitting here disappointed I'm not involved in the one-day set-up. I seem to have been left out for some unknown reason. I don't think it's a cricket reason because my one-day stats speak for themselves over the last few seasons. So I'm disappointed the selectors haven't fronted up and spoken to me."
'Big surprise'
Carberry said he was surprised by Pietersen's sacking, saying his former Hampshire team-mate had been a great help to him in the changing room.
"It's obvious that since the [Ashes] tour ended some very, very strange decisions have been made," he added.
"It was a big surprise (Pietersen). I don't think anyone saw that coming. Through the tour, certainly, Kev was very helpful to me. Over the years Kev, as one of the greats of the game, has always been very helpful in talking about the mental side.
"In England's position you want to retain that knowledge as much as you can. You hope he will still be around the county game for the benefit of the next generation."