Hampshire chief says Michael Carberry has harmed England chances
Hampshire chairman Rod Bransgrove believes Michael Carberry may have harmed his international prospects.
Last Updated: 02/04/14 7:17pm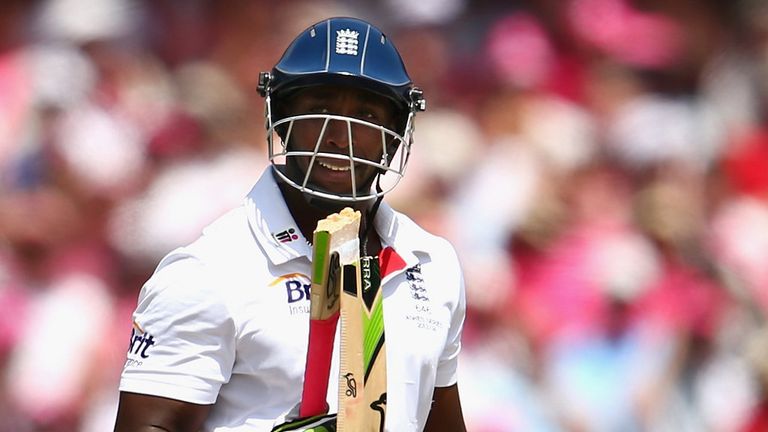 The opener played in all five of England's Ashes defeats in Australia over the winter, finishing as their third-highest run-scorer.
But he criticised Giles for failing to give him a reason why he was not picked in the one-day team.
Carberry said: "It's that age-old word, man-management. I had a brief chat with Ashley during the fifth ODI in Adelaide. His response was that he didn't really know. If you don't know mate, I sure as hell won't know."
Carberry's limited-overs record for Hampshire is far better than his four-day record, leaving some to question whether the selectors should have picked him in the ODI rather than the Test squad.
It remains to be seen whether Carberry is included in the England set-up this summer, but Bransgrove believes he has not helped his chances by criticising the man widely expected to replace Andy Flower as head coach.
"I don't think, from Michael's point of view, those comments will necessarily assist his career," Bransgrove told BBC Radio Solent.
"We don't have an administration that really welcomes appraisal or criticism. I don't suppose those comments will be particularly well received.
Constructive
"As constructive or as helpful as they may be in the right forum, probably putting them in the public domain is not that helpful. But, as far as I am concerned, everyone is entitled to voice their own opinion."
Hampshire's new first team coach Dale Benkenstein says the left-hander should be given an extended run in the England team.
"It's a tough one because maybe his international career is over now anyway and he feels hard done by the situation and that goes back to consistency of communication," Benkenstein said.
"When you select someone for a Test team you've got to give him a chance as it is a totally different level. You can make as many runs as you like at county level, it counts for nothing.
"As example is Jacques Kallis, who after eight Tests was averaging eight and he went on to be quite good. They knew once they selected him he was the future and was to be given a decent go.
"Carberry actually didn't do that bad either. The one-day side was losing and he has an even better one-day record so I find it very tough to have a go at him. He is being honest and sometimes those comments must be taken to heart."
Hampshire captain Jimmy Adams believes his opening partner timed his comments badly.
"I did say to Carbs that I thought the timing was a little bit skew-whiff. He is still the opener incumbent and they haven't named a Test side since. He quite rightly feels like he should have had a crack in the one-day side over the winter."