Lancashire retain Glen Chapple as skipper for the 2013 County Championship season
Glen Chapple will continue to captain Lancashire next season, his fifth in charge of the Red Rose county.
Last Updated: 19/10/12 9:28am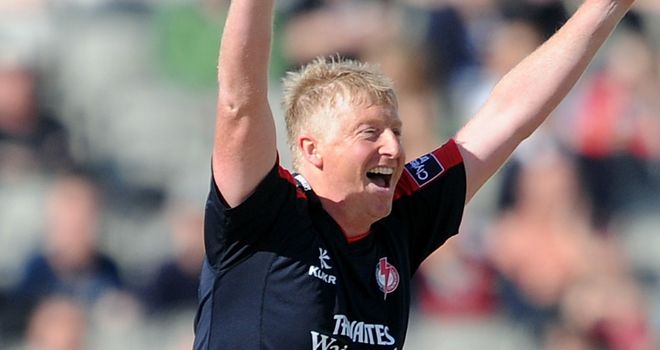 The veteran pace man took on the job in 2009, and led the team to the Division One championship title in 2011.
But they were relegated to the second flight last season.
He said: "I'm delighted to be captain during what will be my fifth season in the role. We'll be working hard, as always, during the winter to ensure that we progress in all competitions."
Cricket director Mike Watkinson said: "Glen has the quality and fitness to lead by example.
"He will oversee a young squad in 2013 and his experience will be crucial as we look forward to a successful campaign in both Championship and one-day cricket."