Ashwell Prince rejoins Lancashire on a two-year deal
South African batsman Ashwell Prince rejoins Lancashire for the 2013 season.
Last Updated: 28/03/13 2:27pm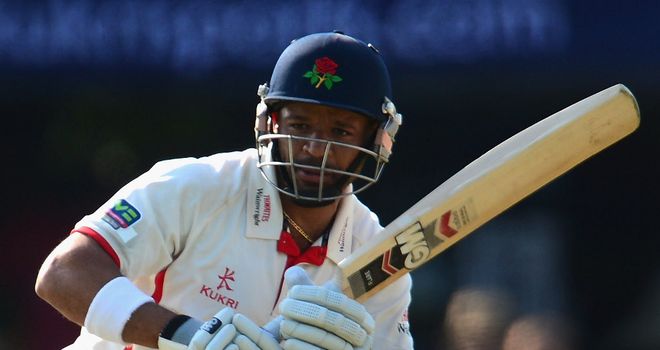 The 35-year-old left-hander, who has spent three previous spells at Old Trafford, has signed a two-year-deal subject to successful visa and registration applications and will be available for all three competitions.
"I'm delighted to announce that I will be returning to Lancashire for the next two seasons," said Prince.
"I was part of the team that went down last season and I want to be part of the team that is going to fight our way back to where we belong. I look forward to joining up with the squad soon."
Commitment
Lancashire head coach Peter Moores said: "Ashwell's commitment to Lancashire has always been strong and his return is a real boost to the whole squad. His experience will be invaluable to me as a coach and he will help to accelerate the development of some of our most talented home grown players."
The club's cricket director Mike Watkinson added: "I am delighted that Ashwell is to continue his association with us. He has had an outstanding international career and has a lot to offer our squad both on and off the field."
Prince was first recruited by Lancashire in 2009 as cover for India's VVS Laxman, and averaged 62 from five first-class appearances.
He returned for a spell at the start of the following summer and, in 2012, was available for the entire season, scoring over 1,000 runs at an average of just under 44.
Lancashire have already signed Australian Test batsman Simon Katich as an overseas player, along with bowler Kabir Ali and all-rounder Wayne White.