County Championship: Essex capitulation for 20 baffles Paul Grayson
Paul Grayson was baffled by Essex's capitulation after they were dismissed for just 20 by Lancashire at Chelmsford.
Last Updated: 14/06/13 9:08pm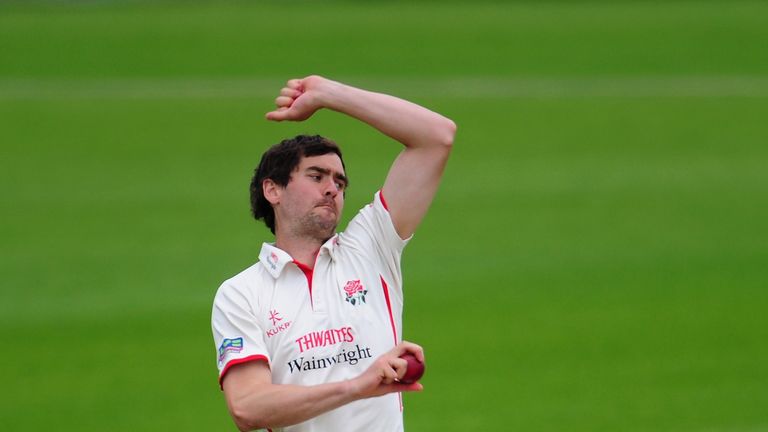 The county recorded their lowest ever total in first-class cricket as they were skittled out in 68 minutes and 14.2 overs by Glen Chapple (5-9) and Kyle Hogg (4-11) to lose their LV=County Championship Division Two clash by an innings and 105 runs.
Grayson said: "I don't know what to say to be honest because I'm still in a state of shock.
"Nothing has been said in the dressing room because now is not the right time but we are all coming in tomorrow (Saturday) for a chat and we'll reflect and analyse then what happened.
"Emotions are running very high at the moment as you can imagine, there's not a lot of singing and dancing going on.
"As I say, I'm lost for words. It was a good wicket probably one of the best all year that we could have batted on at Chelmsford but 20 all out, it's amazing.
"We needed to bat well for a long period and that's obviously something we haven't been very good at for a long time now.
"Unfortunately everyone seems to be in a rush to score runs at a pace but you have a long time in four-day cricket a long time to bat, a long time to bowl.
Lacking
"A lot of teams lack patience, not just us, and lack discipline and players don't know how to bat for a long time.
"That is something we are going to have to address very quickly and a few of our players are going to need picking up after that sort of performance."
Hogg said: "After getting two wickets straightaway, it was weird watching it. We knew if we knocked a few over early on, they'd be under pressure big time.
"We bowled well, but when you get the first two caught at mid-off, it probably sends the wrong message to the dressing room.
"They'd been out there in the field for 120 overs, but they were under pressure immediately. We were on fire.
"We've been involved in a piece of history, and that's what you play the game for."