County cricket: Lancashire ponder future without Peter Moores
Lancashire boss Mike Watkinson admits the timing of Peter Moores' departure has been far from ideal.
Last Updated: 22/04/14 11:29am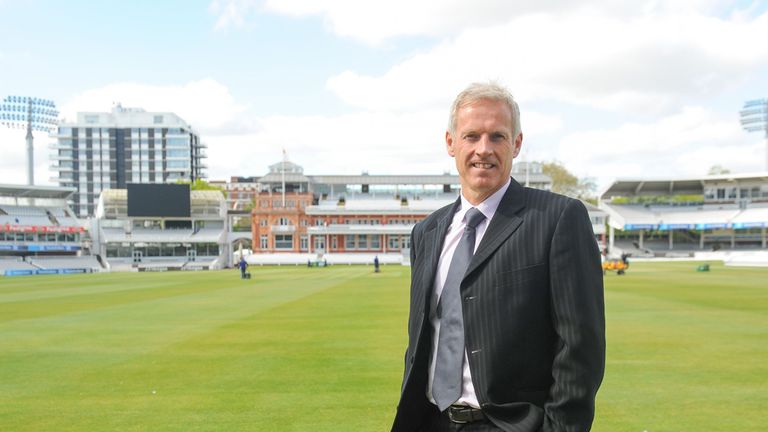 Moores was appointed as England's new head coach on Saturday, just three weeks into the new county season.
He remains in charge for Lancashire's match with Warwickshire this week, but will then begin his England duties.
Watkinson, who is a former Lancashire coach himself, and captain Glen Chapple are expected to fill the void in the short term, whilst the club's decides how to replace Moores.
Ashley Giles, who had been widely expected to be given the England job, has been linked with replacing Moores at Old Trafford but Watkinson played down the chances of that.
"That's not something that's at the top of my list to try and do in the short term," he said.
"We've not put an advert on the website, that's for sure. Will people just knock on your door and apply, I'm not really sure."
Ambition
Watkinson said he is not surprised that England appointed Moores, nor that Moores applied for the job.
"We know that you're not going to have a coach like Mooresy for 20 years, it just doesn't happen in this game," said Watkinson.
"In any sport they are few and far between and we always knew that Mooresy had an ambition to do something else at some stage, whether it be an IPL team or a consultancy work or another international opportunity. You're always mindful that it would happen at some stage.
"It's happened now and it's not been a particularly convenient time for us.
"Peter was contracted until 2015. If you are following a natural succession plan, which we have in place, we didn't expect it to happen on Easter Saturday 2014 when we are preparing for a game on the Sunday. That takes some dealing with.
"We accept that England have recognised Moorsey to be the right man for the job and if I was picking someone I would pick him for the job too. I have no qualms with that."
On his own role once Moores departs Watkinson said: "I am happy to help and advise but I don't have any plans of slipping back into that role. Those days have gone.
"We've got a good staff here so it's not a case of us having to panic and do something because we've got enough bodies. Chappy, with his leadership role as captain and a reasonable amount of coaching experience, is a good man to have at the head of the team."