Sir Ian Botham: Andrew Flintoff is making a 'massive mistake' returning to cricket
Last Updated: 31/05/14 12:39pm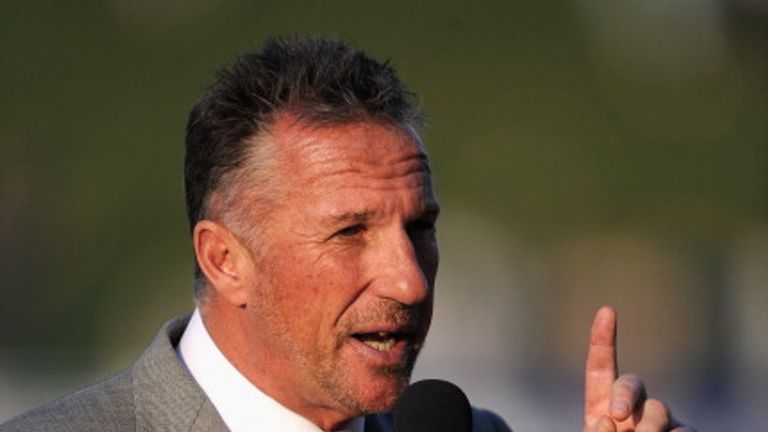 Sky Sports' cricket expert Sir Ian Botham believes Andrew Flintoff is making a "massive mistake" by returning to the game.
Former England all-rounder Flintoff announced on Friday that he was coming out of retirement to play for home county Lancashire in this season's NatWest T20 blast.
The 36-year-old has not played cricket since a chronic knee injury seemingly ended his career in 2009 – his last outing coming in the fifth Ashes Test that year.
And writing in his Daily Mirror column, former England great Botham said: "While I wish him all the very best, I think he is making a massive mistake.
"We've not seen Fred on a cricket field since those memorable days in 2009 – and five years is a long time out of the game.
"For those that can't remember that far back, Fred had no choice but to quit cricket because of a chronic knee injury that had made walking difficult let alone bowling at 90 miles an hour.
Huge risk
"Unless he's managed to swap knees with someone, I don't know how it has suddenly got better, allowing him to tear in and play the game properly.
"To come back after five years out of the game and with that injury still in the background is a huge risk. I just hope he does not let himself down too badly."
On his return to domestic cricket on Friday, Flintoff said: "I'm really honoured to be part of Lancashire once again.
"It is something that I never thought would happen but after training with the squad over the last few months I am really happy that they have invited me to play.
"I have worked really hard to get back to my fittest and I hope that we have a successful summer. I'm just glad that I can be part of it."