Andrew Flintoff back among the wickets for St Annes ahead of Lancashire comeback
Andrew Flintoff warmed up for his imminent Lancashire comeback with three wickets for his local club side on Saturday.
Last Updated: 01/06/14 11:17am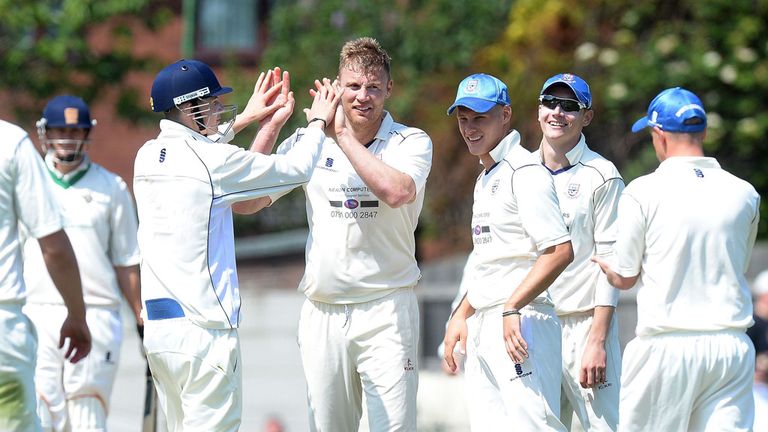 The former England all-rounder signed up for this season's T20 Blast competition this week - almost five years after retiring from professional cricket.
Flintoff looked lean and fit as he turned out for St Annes in a Northern League game in preparation for a possible appearance in Friday's Roses clash with Yorkshire at Old Trafford.
And the first of his wickets came in the sixth over of his opening spell as he had a Penrith batsman caught behind.
A sharp caught-and-bowled followed before Flintoff splayed a third batsman's stumps, and he later tweeted: "Loving my day - 11 overs and great fun.
"Had a bit if help from Watty the keeper for my first wicket, still not sure it carried."
Flintoff's decision to return was criticised earlier in the day by Sir Ian Botham, writing in his Daily Mirror column.
Botham said: "While I wish him all the very best, I think he is making a massive mistake.
"We've not seen Fred on a cricket field since those memorable days in 2009 - and five years is a long time out of the game."
Flintoff tweeted on Saturday evening: "Great day today loved it @StAnnesCC
!Thanks for your concerns @BeefyBotham but being a happy is never a mistake !"