Andrew Flintoff is closing in on his return to T20 action with Lancashire
Last Updated: 05/06/14 5:35pm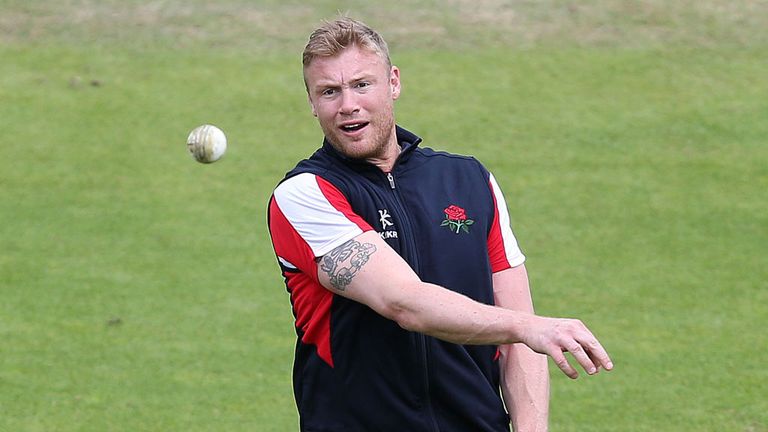 Andrew Flintoff's return to T20 cricket has moved a step closer after Lancashire confirmed the former England great will play for their second team on Thursday.
Flintoff could return to the first team for Friday's T20 Blast game against Lancashire's big rivals Yorkshire, although the county's director of cricket Mike Watkinson says the 36-year-old will have to earn his place in the team like any other player.
All-rounder Flintoff is a former England captain and played 79 Tests for his country, starring in the memorable Ashes victory of 2005.
He last played a T20 game for Lancashire in 2009, scoring 93 and taking two wickets in a win over Derbyshire.
In his five years away from the game he has appeared on TV and radio shows, and also had a brief spell as a boxer, which was cut short by injury.
Asked whether Flintoff would be in the line-up on Friday night, Watkinson said: "We just have to go back to the reasons why Fred is involved.
"From our point of view, we are looking at pure cricket reasons. He enhances our squad and, if he makes the best XI on that day to win the game, then he has got every chance of playing.
"If he doesn't, then it's the other guys who get another opportunity to continue what they are doing, and we look on towards the fixture following that."