PCA calls for increase in drugs testing in county cricket following death of Tom Maynard
The tragic death of Tom Maynard should lead to more drugs testing of county cricketers, according to the PCA.
Last Updated: 27/02/13 3:07pm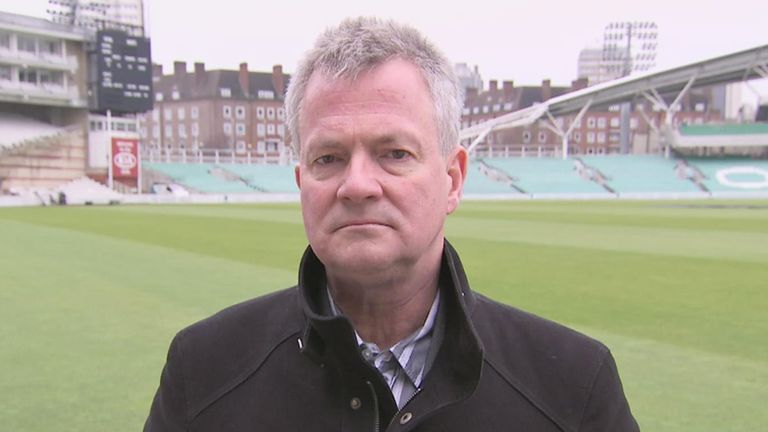 On Tuesday a Coroner returned a verdict of accidental death after an inquest found that Surrey star Maynard had been a regular recreational drug taker and was four-times the drink-driving limit when he died last June.
Porter said that whilst only one player has failed a drugs test in the last five years there will have to be more testing out of competition.
Porter told Sky Sports News: "I have to say that the levels of drugs and alcohol in Tom's body were a shock to everybody.
"We do an awful lot of drug testing both in and out of competition, primarily looking for performance enhancing drugs for obvious reasons. But a number of those tests look for recreational drugs as well and we've only had one positive test in the last five years.
Seriously
"Most of the testing is done in competition and there are about 200 tests each year and the primary focus is for performance-enhancing drugs.
"Now that's something we are now taking very seriously and are going to examine an increase in testing for recreational drugs away from competition.
"I think testing is a logical thing for us to do. It does show behaviour over a long period of time and therefore is less hit and miss than urine testing."
Porter says though that the PCA wants to see education and support for players found to have taken drugs, rather than punishment.
"We need a carrot but it's wrong that we need a stick. If somebody is caught taking recreational drugs I think it's a matter for counselling and treatment rather than punishment," he said.
"Whilst (Maynard's death) did come as a shock it is not indicative of a widescale epidemic within cricket and whilst we can't be complacent I'd say the problems in cricket are pretty well reflected by the problems in society as a whole."