Chris Adams will closely monitor Surrey players' off-field activities in wake of Tom Maynard findings
Surrey coach Chris Adams insists nobody at the club knew Tom Maynard was a regular drug user before his death.
Last Updated: 28/02/13 9:21am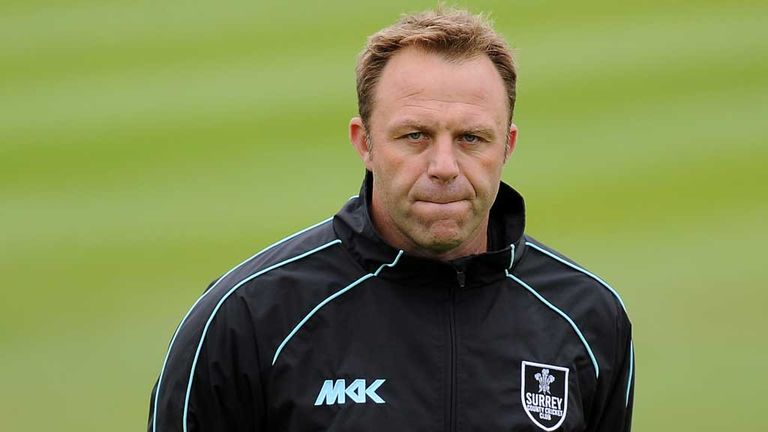 Adams has promised to closely monitor the off-field activities of his players following the shocking findings of the inquest into Maynard's death last June.
A post-mortem revealed that the batsman was a regular user of recreational drugs in the months before he was killed, but Adams believes Maynard's off-field problems were impossible to detect.
"I have looked at what I did and asked myself many times could I have managed the player differently and could we have known," Adams told the Daily Telegraph.
"But there is absolutely no way on earth I think we could spot the signs of social drugs use to this level.
"Given that the two lads who knew him best (Rory Hamilton-Brown and Jade Dernbach) said they were unaware of what was going into his body makes me worried.
"If those closest to him did not know then how on earth do you recognise when somebody is taking drugs and how can you help them?
"Our focus, rightly or wrongly, when we go to work is playing cricket and not necessarily what the lads are up to when they are at home.
"But this has really challenged the thoughts about us being more responsible for these guys. We will look at everything we can to make sure we are fully aware of what is going on."
Adams denied claims of a "party culture" at Surrey, but he added: "We had a small minority group last year that away from cricket were getting entrapped into the pitfalls of London life and it is our responsibility now to make sure that doesn't happen again."