South Africa's Graeme Smith excited by new challenge as Surrey captain
New captain Graeme Smith says he is "excited" by the challenge of leading Surrey for the next three years.
Last Updated: 12/04/13 3:15pm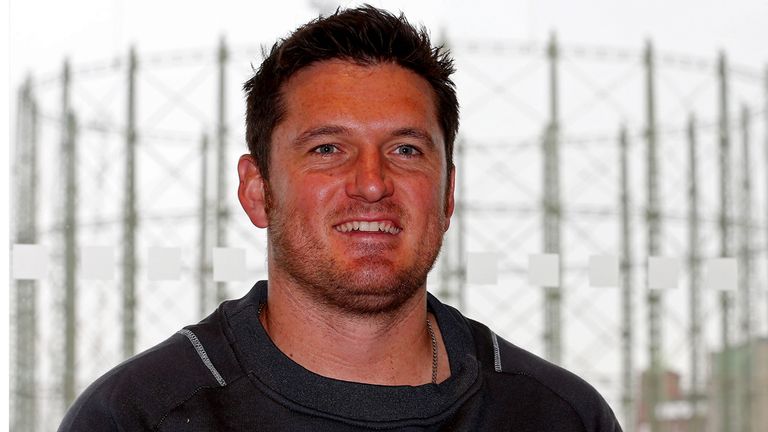 The South Africa Test skipper says he wants a long-term project, rather than the more short-term option of the IPL, which he has played in, in recent years.
"It is a three-year deal and I think that shows how important it is to me and my career and how much I want to make a success of it," Smith said.
"I feel that I have had a few years of the IPL and, for me personally, I was looking forward to a new challenge. At this stage of my career I didn't want to have a fast-fix situation, a short-term option. I want the opportunity to come in and establish myself."
Surrey play their first match of the season against Somerset - where he had a spell in 2005 - on April 17.
"It is a proud day for me to represent such an important club, a club with such stature. But mostly to represent the players, they are a hugely talented bunch of cricketers and I'm very, very excited," he added.
Truth
"The option came up through (former England captain) Alec Stewart to join Surrey. I gave it some thought and after the tour (South Africa's tour of England last summer) I felt it was a challenge I was looking forward to - to hopefully create something with the group of players that we can all be proud
of."
Surrey team director Chris Adams says securing Smith on a long-term deal is a huge coup for the county.
"I think it is fair to say that Graeme Smith is the leading captain of his generation and era and possibly one of the greatest the world has ever seen," he said.
"We very much look forward to seeing him out there next week doing what he does best - scoring runs and leading the team to what we hope will be success."
Vikram Solanki, signed from Worcestershire in the winter, added: "Clearly there is a great deal of ambition within the group and a great deal of excitement of what lies ahead as well.
"It seems as though he (Smith) wants to be a part of the club - you often see overseas players around for a year and then not around because of commitments. For him to signal his intent to be part of this club and this group of players over the next three years is a credit to him as well as to Surrey.
"I don't think I'd be far from the truth if I'd suggested it is one of the biggest things that has happened in the recent past of County Cricket - to have the number one Test captain join a county club and agree to lead it for three years.
"It is a big coup and I do think it signals an intent to be serious contenders and challengers as far as all competitions are concerned."