Chris Adams calls for Surrey players to focus on cricket
Chris Adams says Surrey's players must focus on cricket after enduring a tough 10 months following Tom Maynard's death.
Last Updated: 12/04/13 10:03pm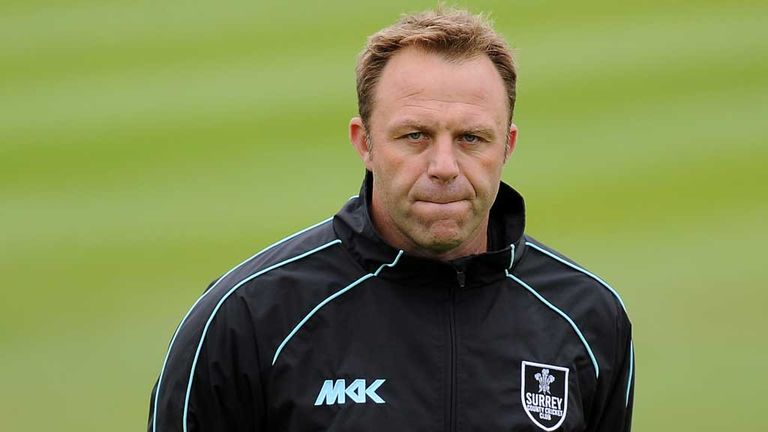 Maynard, the son of former England batsman Matthew Maynard, was killed in the early hours of 18 June after he was electrocuted and hit by a tube train near Wimbledon Park station.
Maynard had been trying to evade police after abandoning his car and it was later revealed he was four-times over the legal alcohol limit to drive and had also taken cocaine and ecstasy on the night of the accident.
"Last year was very tragic but I think it is very important that as a club and as a county we move forward and concentrate on what we are here to do and that is play cricket," said Adams.
"Rest assured that we have gone to great lengths to make sure we are fully prepared and educated for the future and that we learn our lessons from last year. That said there comes a time when you have to move forward and move on. We have done that.
Focus
"We will never forget Tom Maynard, that is for sure, but it is now time to put our attention and our focus to cricket. That is what this very historic and proud club is all about."
Surrey chief executive Richard Gould has praised the suggestions made to change drug testing and support offered to cricketers in the aftermath of Maynard's death
"I think of those reports that came out of the inquest, the coroner made some very useful comments with regards to drug testing and making sure that we have systems in place that allow us to know when our players need help," said Gould.
"The follicle testing and other suggestions made by the coroner are being taken forward by the ECB and the PCA, who are the appropriate bodies, and we welcome those."