County cricket: Surrey's Gareth Batty targeting promotion at the first attempt
Gareth Batty is confident Surrey can make an instant return to the top division of the County Championship.
Last Updated: 26/11/13 2:44pm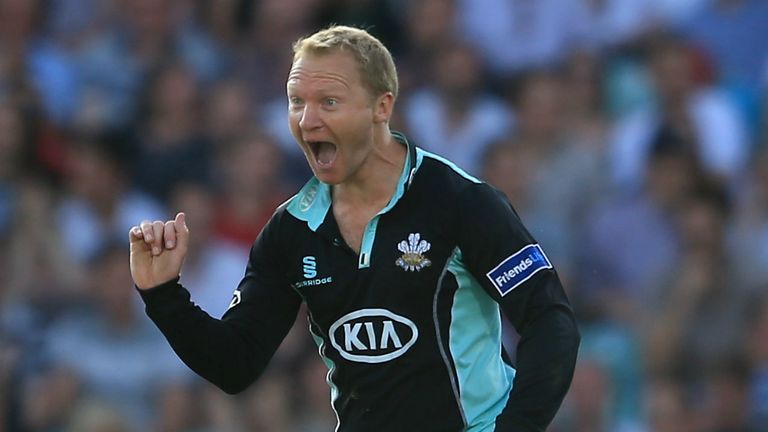 Ex-England spinner Batty was part of the team that finished bottom of Division One with just one victory in 2013.
Surrey have since overhauled their management team with Graham Ford being brought in as head coach and club stalwart Alec Stewart becoming director of cricket.
Stewart had taken charge of the first team after previous director of cricket Chris Adams was sacked in June.
"There has been a bit of a restructure... things are quite exciting," Batty told Sky Sports News on the day the 2014 fixture list was released.
"Our main aim will be to get right the things we got wrong last year, concentrate on what we need to do to get points on the board and, hopefully, have a swift return to first division cricket.
"We are a club with a lot of ambition and a heck of a lot of history.
"The players that go out on the field are the ones responsible for results and that's something we have to take on the chin from last year. Hopefully this can be a really positive year and we can have a smile on our face."
'Amazing'
Surrey will also have South Africa's Graeme Smith back as captain for the full campaign.
Smith is entering the second year of a three-year contract in south London but had to cut short his 2013 season in May due to an ankle problem.
On Smith's injury, Batty said: "It was really difficult because he had made such an impact in a short period of time.
"It was an issue that took us a long time to get over, so having Graeme back for a full season will be amazing."