Andrew Flintoff slams ECB for singling out Pietersen for blame
Andrew Flintoff has become the latest high-profile figure to hit out at the ECB over their handling of Kevin Pietersen.
Last Updated: 08/02/14 12:13pm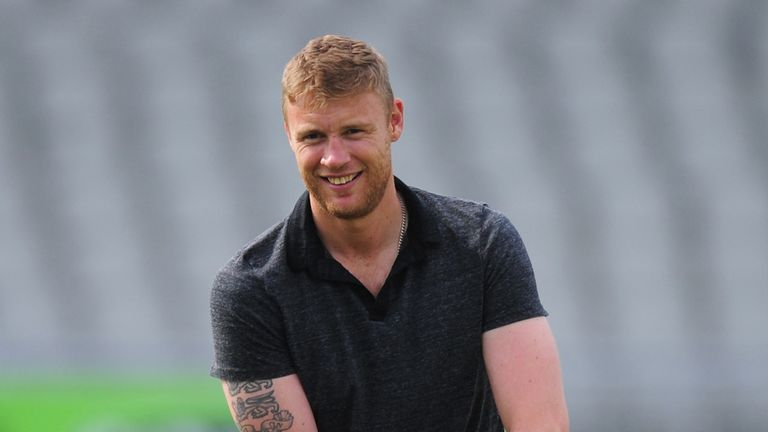 Flintoff believes Pietersen was unfairly made a scapegoat for England's shortcomings on the disastrous tour of Australia when he was axed by the ECB earlier this week.
The former England all-rounder believes the ECB should be doing more to repair team morale rather than singling out individuals for blame following the Ashes whitewash this winter.
Flintoff also blasted the senior players in the England side for failing to acknowledge their share of the blame for a series of sub-standard performances Down Under.
"The group doesn't seem to be a group any more," Flintoff told the Daily Mail.
Blame
"They've got one player who can take the blame and the rest of them want to go about their business and let him take the fall.
"It's not that we couldn't bowl them out, not that we couldn't score runs, not that we got outplayed, it's Kevin Pietersen's fault.
"I'd have more respect for some of the senior players if they held their hands up, rather than letting it all get heaped on one bloke.
"If his attitude was that bad, why did he play five Tests? Who made the decision to drop him? Do they genuinely believe we are better off without him, or are they just fearful for their own jobs and too afraid to say no?
"I can't imagine what Kevin could have done, or what the ECB could announce, that would allow this to make sense."
You can watch a Sky Sports cricket special at noon on Sunday: 'KP - The Verdict' - on Sky Sports 2HD. The show will also be available via On Demand.