Steve Waugh believes England were right to offload Kevin Pietersen
Former Australia captain Steve Waugh has backed England's decision to axe Kevin Pietersen.
Last Updated: 26/03/14 9:12am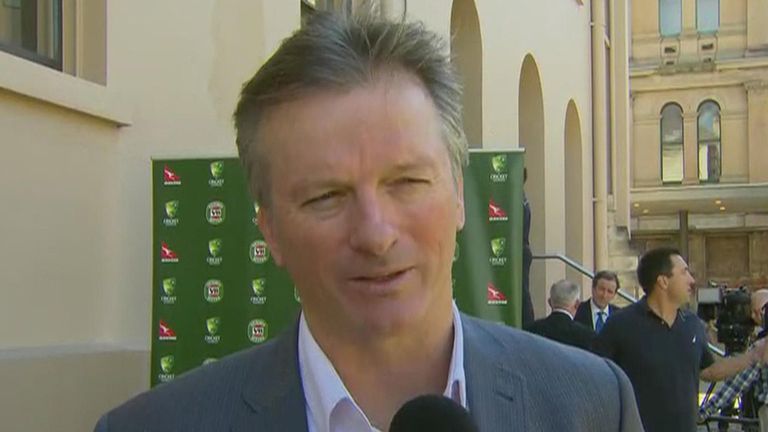 Pietersen's international career was cut short in February when the England and Wales Cricket Board decided to release the batsmen from his central contact.
This shock move was condemned by some pundits and ex-team-mates, but Waugh felt the ECB had finally run out of patience with Pietersen after he was involved in a number of a controversial incidents.
Pietersen was welcomed back by England after a text scandal in which he criticised skipper Andrew Strauss to South Africa's players in 2012, but relations between the pair were thought to be strained during the 5-0 Ashes defeat by Australia.
Waugh told the Daily Mail: "I'm not surprised at all (about the decision to sack Pietersen). I think it was the right time.
"He had enough strikes - three strikes and you are out. What he did when Strauss was captain was enough really for most players to never play again.
"He was given some extra leeway to get back into the team and I think when you are the best player in the world you can get away with doing some of the things he did. But he was no longer probably in the top 10 batsmen in the world.
"And I don't think he was buying into the team ethic or culture - that is what it looked like. He ran out of chances."
England must rebuild without another experienced performer Graeme Swann, who retired during the trip to Australia, while Andy Flower left his post as coach in the wake of the whitewash.
Waugh enjoyed a successful reign as Australia skipper and insists Cook must stamp his authority at the start of a new era.
He said: "England are doing the right thing by clearing their decks and working out how they can get better. Andy Flower has moved aside. Maybe he thought it was time to try a different role.
"Graeme Swann has retired and Pietersen is gone. Alastair Cook has to grab the team by the scruff of the neck and say 'This is the team I want to have and this is the way I want to play and this is the culture I want" and they have to stick with it for a while. In 12 months time it might turn around."
Ashley Giles is expected to succeed Flower, with Paul Collingwood working as his assistant, and Waugh feels the pair need to repair England's damaged reputation.
"If I was an England supporter or anyone involved I'd be totally embarrassed. You can lose in certain ways but they lost without showing any fight and that's the worst thing you can do as a sporting team," he said.
"I don't know Ashley Giles well but I know Paul Collingwood and it would be a great move for England, he's very passionate and a player that made the most of his ability which is what you have to do at that level.
"He was not naturally that gifted but was a highly respected opponent and Giles was the same. So you've got two very grounded characters there who will do the hard work that England need to do.
"They were both very passionate about playing for England so I think they are excellent choices who will get the squad moving in the right direction, and together with Cook they will form a good leadership group which really wants to play for England and do England proud. The most hurtful thing about the last couple of Tests was the lack of fight."