Moeen Ali has talent to play for England says Steven Rhodes
Steven Rhodes feels recent England Lions call-up Moeen Ali has the talent to represent the senior side.
Last Updated: 13/08/13 11:41am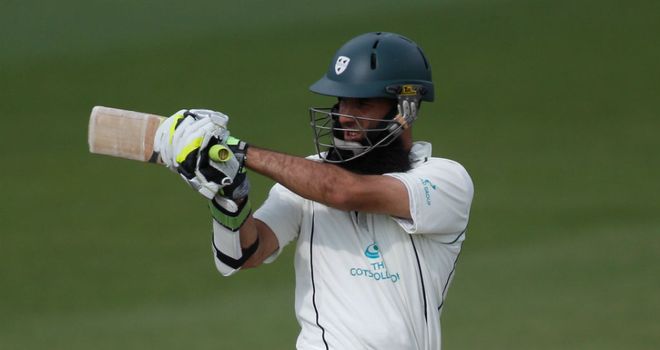 The left-hander, who is averaging nearly 70 in Division Two this season, has been selected in the Lions squad for a two-day clash with Australia which starts on Friday.
And Rhodes feels Moeen, who is also a useful spin bowling option, could well be the answer to England's top order troubles which plagued the Ashes series victory.
"Moeen was the third player to 1,000 runs this season and certainly deserves his chance at this higher standard," Rhodes told the Bromsgrove Advertiser.
"The Lions team is a stepping stone and he definitely has the ability to play for England - there is no reason why he can't make it to the full side.
"I would say he can play for England and the next step is to shine for the Lions this week.
"Because he has been named in this squad, you would think he is in the selectors' plans for the development squad this winter.
"The hard work he has put in to get him to where he is now has been all down to him. He has put in a lot of time in the nets and his work ethic towards practice has been fantastic."