County cricket: Chris Read calls for England to hand Mick Newell top job
By Joe Drabble - @SkySportsDrabs
Last Updated: 07/04/14 2:24pm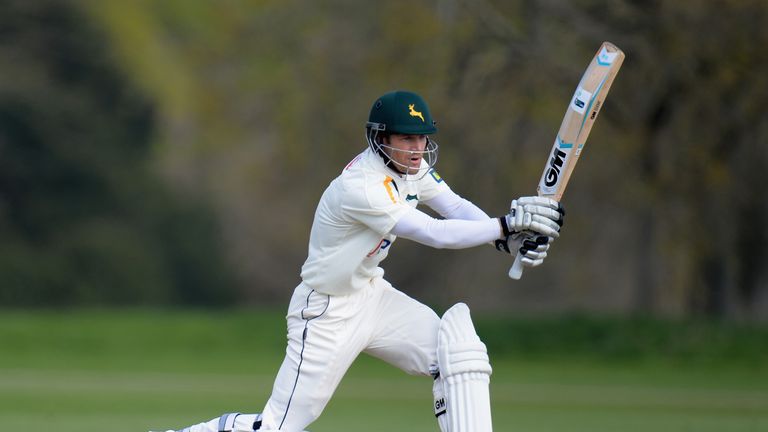 Nottinghamshire captain Chris Read believes Mick Newell has earned the right to coach England on a full-time basis.
Both Read and Newell have been 'part of the Notts furniture' since 1998 and have won two County Championship titles and the YB40 trophy during their captain-coach partnership.
It is believed that Newell, who played for the Outlaws between 1984-92 before taking on a coaching role at Trent Bridge, Lancashire coach Peter Moores, Sussex boss Mark Robinson and Australian Trevor Bayliss are on a five-man shortlist - along with Ashley Giles - for the full-time England vacancy.
The work he's put in with Notts over a lengthy career and success here suggests he can succeed at the highest level.
Chris Read
Speaking to Sky Sports about life under Newell, Read said: "It's been fantastic. Firstly in the seconds and then when he took over from Clive Rice in the early 2000s and he's been part of the furniture.
"One of the things he's done fantastically well is keeping the squad fresh and developing so we've never had lots of people retiring at one time and the squad hasn't got stale. He's always planning ahead, he manages his players very well and all the guys wish him well for this job application as ultimately it's the pinnacle of what you can achieve as a coach in the UK.
Ambitious
"The work he's put in with Notts over a lengthy career and success here suggests he can succeed at the highest level."
Read linked up with Newell to land Nottinghamshire's first piece of one-day silverware since 1989 last September when the Outlaws defeated Glamorgan to win the YB40 final.
The only trophy to elude Read in his 16-year career is the Twenty20 crown and, while the 35-year-old insists the County Championship remains 'the pinnacle', he believes the current squad is strong enough to challenge on all fronts this summer.
"It was a great moment to have that day out at Lord's and win the trophy and I'd love to think we can repeat that in one of the white ball comps," he said.
"The T20 title still eludes us and that's certainly one we'd like to win, as well as all competitions.
"The nature of the club here, it's a big club with ambitious players and we can adapt to all forms of the game.
"Myself and Mick make no bones that we value the four-day comp as the hardest to win and also the pinnacle. The two championship wins (in 2005 and 2010) rank as my best moments in cricket so it goes without saying that we're trying to vastly improve on our last couple of seasons."
Read also clarified Stuart Broad's availability for the county with five Division One fixtures scheduled before England's first international of the summer against Scotland on May 9.
"Stuart Broad has a knee niggle which needs resting but I'm pretty sure he'll need some cricket before he reconvenes with England."