England paceman Stuart Broad set to have knee surgery after India Test series
Last Updated: 08/08/14 6:04pm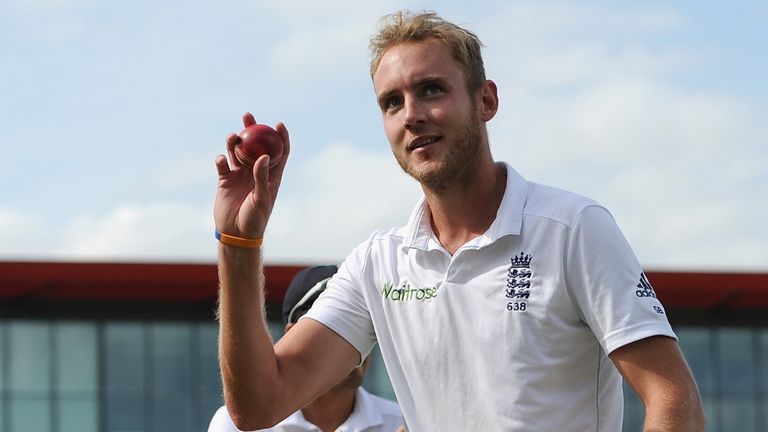 Stuart Broad is set to have knee surgery at the end of the Investec Test series against India later this month.
The England paceman made the revelation after taking six wickets on the first day of the fourth Test at Emirates Old Trafford.
He is likely to go under the knife straight after the concluding Test at the Kia Oval, which starts next Friday, and will miss the one-day series, but he should be fit for the big targets early next year.
"I should be fine for the World Cup [which starts next February]. The recovery period is about three to three-and-a-half months," he said.
"It's a really good opportunity for me to get the knee sorted, but also [to] use it as a strength and conditioning period because the schedule for 2015 has been released and it looks pretty busy.
"I will have to be as fit as I possibly can going into that period. I'll speak to the surgeon at the end of The Oval Test and we will see what he decides."