Phillips gets Essex extension
Spinner Tim Phillips is staying at Essex for another season after signing a one-year contract extension.
Last Updated: 24/10/11 1:14pm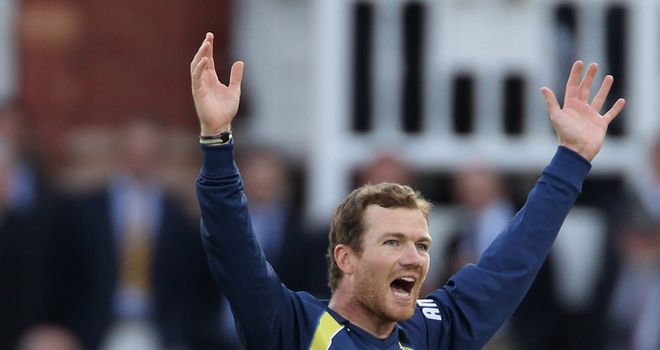 Spinner Tim Phillips is staying at Essex for another season.
The 30-year-old has signed a one-year contract extension, keeping him at the County Ground until the end of the 2012 campaign.
With Danish Kaneria having left the club last winter, Phillips was a key part of Essex's one-day efforts this year, taking 26 wickets in the Friends Life t20 competition and 17 in the Clydesdale Bank 40. However, he made less impact in the four-day game. - an area head coach Paul Grayson is looking for his player to improve in.
Grayson said: "Tim has had a very successful one-day season and he now needs to push on with his four-day cricket.
Massive
"He made a massive contribution to the one-day squad which was very good to see and we are delighted he has signed a further one-year extension to his contract."
Phillips, who made his debut for the club back in 1999, said: "I'm very excited to have signed the new contract with Essex. Next season is going to be a big year for Essex and I want to be part of it.
"We had an indifferent season in 2011 but hopefully we can show the Essex crowd what we are capable of and perform to our ability.
"Personally, I had strong campaign in one-day cricket especially in the Twenty20. I will take this into 2012 to help the team improve the consistency and I'm sure we can go further in all formats of the game to improve how we did this season."