Danish Kaneria fails with appeal against lifetime ban
Danish Kaneria has an appeal against his lifetime ban dismissed by the England and Wales Cricket Board.
Last Updated: 02/07/13 8:43pm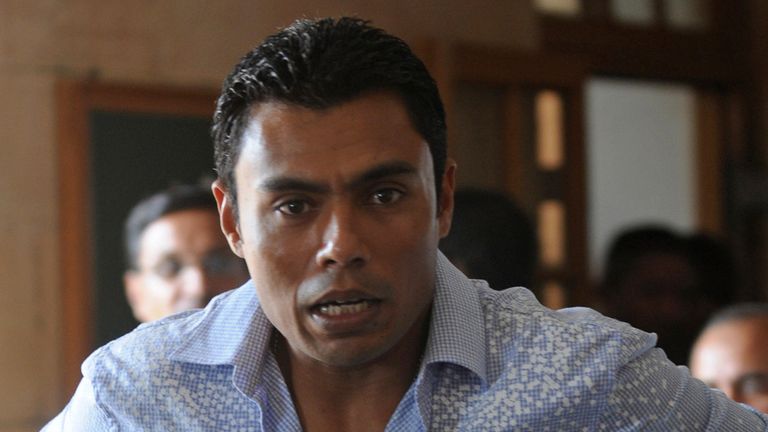 The 32-year-old was banned by an ECB disciplinary panel in June last year after being found guilty of corruption while playing with Essex in 2009.
He was convicted of "cajoling and pressurising" former team-mate Mervyn Westfield into accepting cash in return for trying to concede a set number of runs in an over during a Pro40 match.
While Kaneria's sanction was upheld, Westfield, who was imprisoned for his part in the affair, had his five-year playing ban varied.
Westfield will now be allowed to return to club cricket on April 1 next year - three years before his ban from the professional game is due to be completed.
Any return would, however, be made on the proviso he adheres to an anti-corruption education programme.
Kaneria has repeatedly denied all involvement in the corruption case, but his appeal against two ECB charges has now twice failed on appeal.
ECB chairman Giles Clarke, who also worked on the ICC's Pakistan Task Force from 2010 to 2012, welcomed the ruling and called on Kaneria to admit his guilt.
"The appeal panel's findings in this case clearly confirm the disciplinary panel's finding that Mr Kaneria acted as a recruiter of potential 'spot-fixers' and used his seniority and international experience to target and corrupt a young and vulnerable player," said Clarke.
"It is high time that Mr Kaneria came clean about his involvement in these corrupt activities and stopped misleading the Pakistan cricket fans and wider public with his empty protestations of innocence.
"We urge him to apologise publicly for his past actions and to start the process of redeeming himself by supporting the Pakistan Cricket Board's anti-corruption initiatives and assisting the police and law enforcement bodies in the Asian sub-continent with the vital job of exposing and cutting off the primary source of cricket corruption, namely the illegal bookmakers such as those referred to in the appeal panel's findings in this case."