Danish Kaneria describes lifetime ban from cricket as "unacceptable"
Danish Kaneria has revealed he is "disgusted" with the ECB's decision to uphold his life ban for spot-fixing.
Last Updated: 03/07/13 11:36am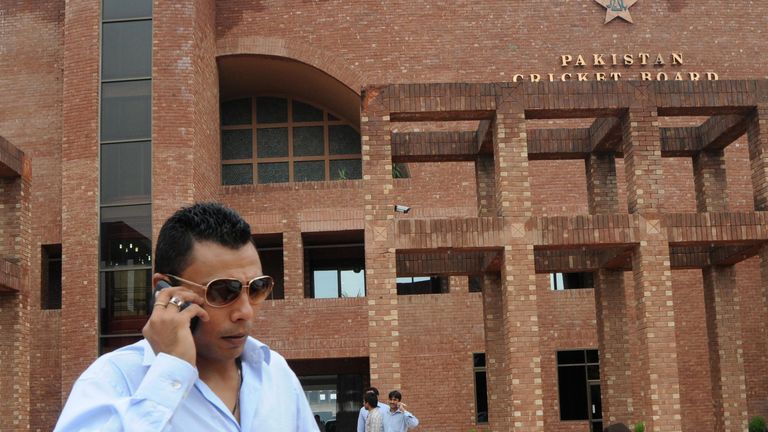 The former Pakistan leg-spinner Danish Kaneria lost his appeal against the lifetime sanction imposed after he was found guilty of spot-fixing while playing for Essex in a Pro40 match in 2009.
Kaneria "cajoled and pressurised" team-mate Mervyn Westfield to concede a set number of runs in an over in the match against Durham in return for cash.
Westfield was jailed for his part in the affair and banned from first-class cricket for five years, while Kaneria is banned from all domestic and international cricket for life.
He failed in his attempt to reduce the ban at an appeal in April, and a further appeal this week also ruled in favour of the ECB punishment.
"I am deeply disappointed and disgusted with the decision," Kaneria said. "I have been victimised in this case and Westfield got his ban relaxed.
"Right from the outset there was no evidence against me and not even the Essex police charged me, but the ECB has been unjust towards me and it's unacceptable."
Kaneria will now ask the Pakistan Cricket Board to appeal to the ICC in a further bid to have his suspension reduced.
The PCB have previously asked the ICC to reduced the five-year ban handed to Mohammad Amir for his part in the infamous spot-fixing scandal at Lord's in 2010.
"If they can raise a voice for one player why can't they contest my case with England?" added Kaneria.
"I feel alone and at times I feel that because I am from a minority, people don't support me. The PCB has not supported me in the case.
"I appeal to President Asif Ali Zardari and Prime Minister Nawaz Sharif to please take up my case with England. I want to play cricket and don't want to be stopped because of this unjust ban."