Friends Life t20 Finals Day: Ryan ten Doeschate says Essex must show bravery
Essex's Ryan ten Doeschate believes Friends Life t20 Finals Day may be decided by whichever team is the bravest.
Last Updated: 17/08/13 11:04am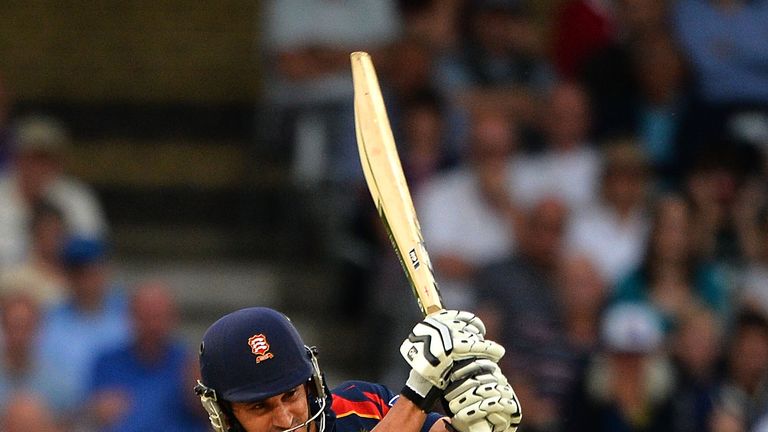 Ten Doeschate has been in explosive form with the bat recently, smashing 82 from just 44 balls in the quarter-final win over Nottinghamshire after hitting 60 in the Eagles' final South Group match against Surrey.
The South Africa-born all-rounder will be regarded as one of Essex's key men if they are to banish the memories of their previous trips to Finals Day, each of which has ended in semi-final defeat.
Essex need to defeat Northamptonshire if they are to finally get over that hurdle and although ten Doeschate knows the Steelbacks have some real dangermen, he believes the outcome at Edgbaston may swing on who is prepared to take an extra risk.
"We are aware of who has done well for them," the 33-year-old told Sky Sports.
"If you look at the leading run-scorers and leading wicket-takers, there is a direct correlation between the team who have got players in those categories and the teams that have done well.
"Azharullah has taken a lot of wickets and he's someone who none of the boys have played against - we will be having a closer look at him on the videos.
Match-winners
"Cameron White has been in good form with the bat for them and a few of their other lads have chipped in as well.
"They have threats from a lot of different angles, as we have. We have lots of match-winners.
"On Finals Day it is about anyone who has got the guts to put their hand up and really take a gamble. That guy could be the match-winner."
Ten Doeschate has averaged almost 46 in the competition so far and has also been in fine form in the Yorkshire Bank 40, smashing an incredible 180 against Scotland a month ago.
He added: "I made a big fundamental change at the end of last summer.
"I was having a technical problem - I spent two years trying to figure out what was wrong and I kind of stumbled across it by luck.
"I've had good campaign in the Twenty20, there is more of a rhythm to my batting and obviously if you have that confidence, it's no guarantee to get runs, but it gives you a far better chance.
"And also if you don't have any worries technically, it allows you to watch the ball, which is the most important thing. I feel like I'm watching the ball nicely now and am reaping the rewards of sorting those technical problems now."
You can watch Friends Life t20 Finals Day on Sky Sports Ashes HD from 10.30am, and can also visit www.ecb.co.uk/FLt20 for the latest tournament information.