Essex confirm interest in signing Monty Panesar on permanent basis
Essex have confirmed they want to sign Monty Panesar - but expect a fight for the England spinner's signature.
Last Updated: 16/10/13 10:59pm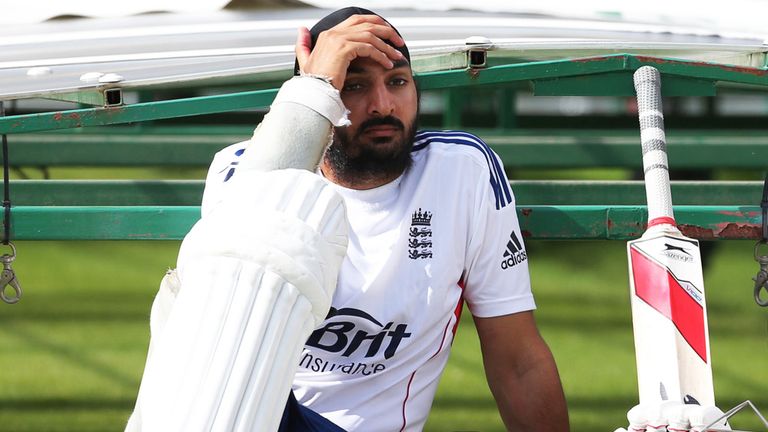 Panesar left Sussex in the summer under a clowd, following a nightclub incident in Brighton.
He joined Essex on loan for the last couple of months of the season and his form earned him selection in the England squad for this winter's Ashes tour.
Essex now want to sign him on a permanent basis, but other counties are also interested.
Essex boss Paul Grayson told BBC Radio: "We feel it is a good opportunity to chat to him, but we are aware there are a couple of other clubs who would like to speak to him as well.
"He wants an environment where he will play lots of cricket. He's spoken to (England coach) Andy Flower, who says it doesn't matter if he's playing in Division One or Two as long as he is taking wickets.
"But if it came down to a bidding war, I feel one or two of the clubs might have too much money for us. If it's cricket that he wants, that's something we can provide for him."
Northants - where Panesar started his career- revealed their interest in the spinner at the time of his departure from Sussex, though they said they would wait until the winter before speaking to him.