Pakistan and Somerset spinner Abdur Rehman banned for 12 weeks by ECB
Abdur Rehman has been suspended for 12 weeks by the England and Wales Cricket Board after testing positive for cannabis.
Last Updated: 03/10/12 4:19pm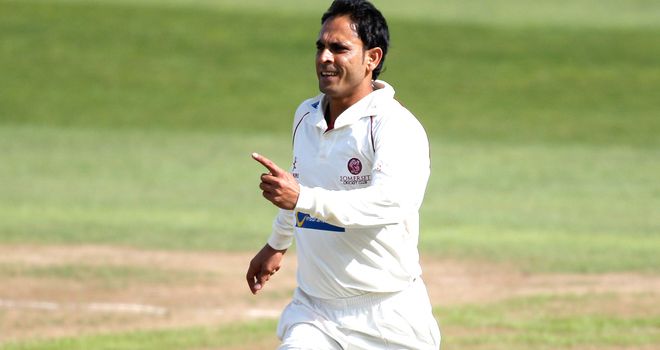 It had already been revealed that a recreational drug was found in the 32-year-old Pakistan international's system following a Somerset game in August, but the substance and subsequent punishment have now been confirmed.
The suspension will run through to December 21, meaning he is unable to fulfil his Champions League Twenty20 commitments with Pakistan-based side Sialkot.
"Somerset County Cricket Club fully supports the action taken by the ECB," Somerset chief executive Guy Lavender said.
"The club does not condone the use of illegal drugs in any circumstances and all Somerset players are made fully aware of this policy on a regular basis."
Rehman, who took 19 wickets across three matches during England's Test series loss to Pakistan in January, apologised for the failed test.
"I apologise to my family, the PCB (Pakistan Cricket Board), the ECB, Somerset County Cricket Club, my team-mates and my fans," Rehman said.
"It was an error of judgement on my part that will cost me dearly and I would like it to be a lesson to all others in sports elsewhere.
"I will do my best to stay fit and focussed during my suspension, and God-willing, will be available for selection for the India series should the PCB see it fit for me to be selected."