Somerset's Nick Compton ready for spin threat on England's tour of India
Somerset batsman Nick Compton has been fine-tuning his approach against spin bowling ahead of England's tour of India.
Last Updated: 23/10/12 12:36pm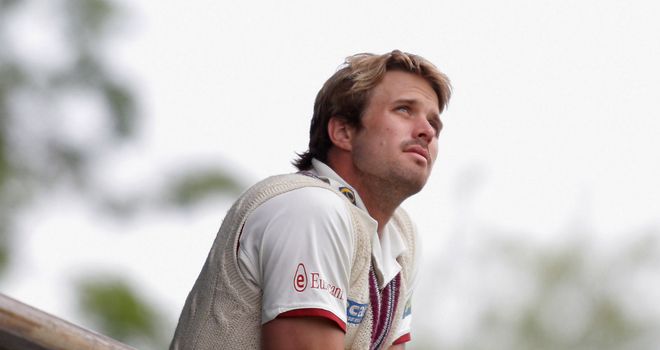 The Somerset batsman earned his maiden international call-up on the back of a prolific summer in which he averaged just shy of 100 in the County Championship.
Andrew Strauss' retirement leaves a vacancy in England's top order and Compton is one of the replacement options being considered along with Yorkshire's Joe Root, who is also uncapped.
"In my batting I am trying to replicate the sorts of angles and situations that I might find out in India," Compton, 29, told Somerset's website.
"I have been facing Monty Panesar in the nets at Lord's which has been very good practice for me because there is going to be plenty of spin bowling to face out there."
England play three warm-up matches before the first Test starts in Ahmedabad on November 15.
"It's obviously an exciting time for me and I want to do well, but I don't want to put too much pressure on myself," said Compton.
"It's just a question of going out there and maximising my opportunities and enjoying it. To be on a tour first and foremost is great, but I would also like to play my small part and contribute."