Friends Life t20: Marcus Trescothick disappointed to miss out on fifth successive Finals Day
Somerset captain Marcus Trescothick has tipped Hampshire to retain their Friends Life t20 title.
By Joe Drabble - @SkySportsDrabs
Last Updated: 18/08/13 2:51pm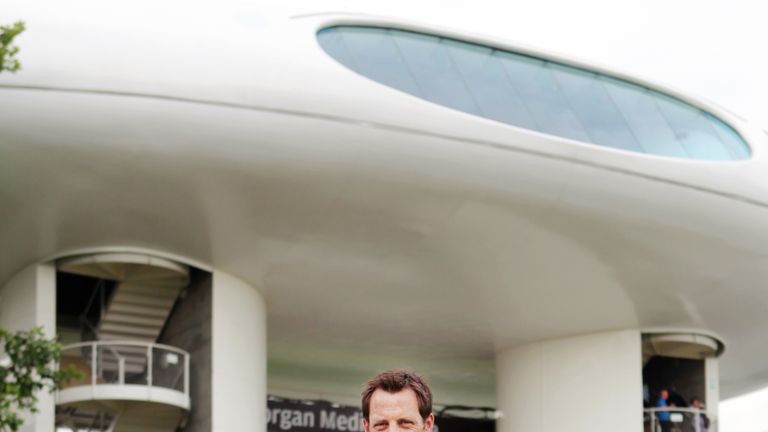 Trescothick will be spectating, rather than playing, at the Friends Life t20 showpiece for the first time since 2008 this weekend after watching his side fall at the quarter-final stage in a fiery encounter with Surrey at The Oval.
Somerset's exit from the competition was marred by Gareth Batty's unsavory altercation with Peter Trego, culminating in a two-match ban for the Surrey skipper, who will now miss Finals Day.
Trescothick sat out the match and spoke of his frustration at being unable to help maintain his side's fantastic record in the competition.
He told skysports.com: "It's never easy when you're sitting on the sidelines as captain, watching things unfold. You want to help out.
"It was real disappointment (to go out). We've grown quite fond of the competition recently, we've been at Finals Day for a good number of years and it's a great place to be. Everyone in the competition wants to be there - it's the greatest occasion and biggest spectacle of the year."
Intrigued
Trescothick branded Batty's actions as 'unnecessary' after his aggressive send-off sparked a minor scuffle between the Surrey off-spinner and the dismissed Trego.
"It was hard to see exactly what happened from the edge of the boundary but there was bit of a kerfuffle in the middle, tensions were high and it was unnecessary."
"We don't need to see in the game. It's a tough punishment to miss Finals Day and I'm sure he'll be disappointed."
Previewing both semi-finals, Trescothick is intrigued to see how Northamptonshire and Essex match-up as both aim to reach the T20 final for the first time.
He said: "That one is a really interesting game between two very good sides. Northants have been very consistent - they were in our group and were very strong and consistent throughout.
"It's a tough one to call because Essex are a little bit more inconsistent but when they're on their game they're very dangerous and they've got match-winners in Ten Doeschate, Napier, Bopara and of course Shaun Tait, who got a hat-trick against Notts."
Defending champions Hampshire will meet Surrey in the second semi-final and although Trescothick believes the Royals have the edge, he has warned that the suspension of Batty may inspire Surrey to a surprise win.
The Somerset left-hander added: "Hampshire are obviously favourites for the competition, they've been strong in this format for a good number of years, they hold the trophy and look strong.
"Their batting line-up is dangerous with Michael Carberry at the top and other great ball-strikers so they look very strong.
"But you've always got to be careful of Surrey. They've got this Gareth Batty thing looming over them and that might galvanise them and drive them forward to prove to people they can do it without one of their king-pins."
Giving his overall prediction, Trescothick said: "I will predict a Hampshire-Essex final and I predict that Hampshire will win!"
Have you ever wondered what it takes to bat like a Twenty20 expert? Friends Life have teamed up with former England batsman and ambassador Marcus Trescothick, to see what it's like to bat in t20 cricket through the eyes of an expert.
The Friends Life t20 is a fast-paced, short format of the game, so to be a t20 player requires certain skills and techniques to be able to score quickly. Whether it be knowing when to hit over the top or how to find the gaps in the field, Marcus Trescothick takes you on a step by step guide of how to go about your innings.
For all the Friends Life t20 Finals Day action follow @FriendsLifet20 and visit www.friendslife.co.uk/t20