County Cricket: Dave Houghton and Jason Kerr handed new coaching roles at Somerset
Somerset have announced that Dave Houghton and Jason Kerr have been handed new coaching roles.
Last Updated: 06/11/13 5:33pm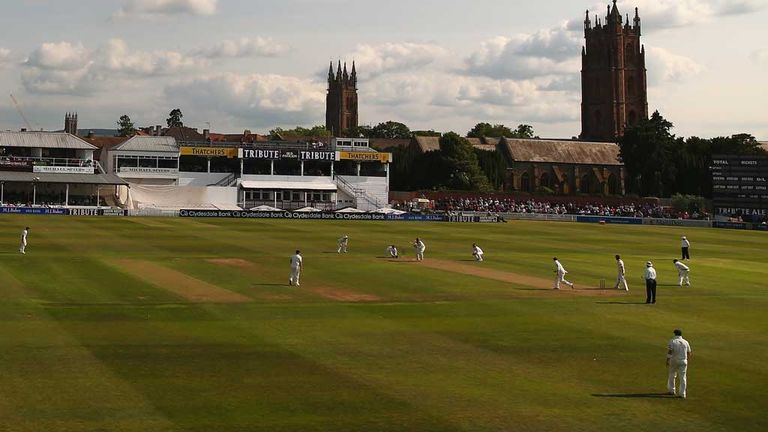 Former Zimbabwe captain Houghton has been appointed first XI assistant and batting coach, with Kerr being promoted from second XI coach to become assistant and bowling coach for the senior squad.
Somerset made the appointments following an intensive review into the structure of the county's set-up following a disappointing 2013 season.
A Somerset statement read: "These appointments follow a cricket review that has been undertaken by the club over the past few weeks as a result of which various new posts and structural changes have been implemented.
"Dave Houghton joins Somerset with an impeccable coaching track record having coached at various levels as well as representing Zimbabwe as both a captain and very capable batsman. He is an experienced campaigner and will offer much to the club as a whole.
Excited
"Jason Kerr, the previous director of the academy and second XI coach at Somerset, has been promoted into this new role, and having had first-hand experience as a bowler himself and a real knowledge of the system and the players, is well placed to take on this post.
"Both Dave Houghton and Jason Kerr will work closely with, and alongside the director of cricket Dave Nosworthy, who as part of the restructure will continue his various roles as director of cricket - but will also now assume full day to day responsibility for the First XI environment and its performances."
Houghton said: "The opportunity to work at a club like Somerset, who have the real passion and desire to achieve - comes round just once in a lifetime and I thus can't wait to get started. I look forward to contributing in any way I can to the continued success of this club, and look forward to working with quality people and players."
Kerr added: "I'm incredibly excited about my new role at Somerset and to have the opportunity to be working with such a talented group of players day in day out. I look forward to helping the team towards achieving success - and as such see it as a great challenge."
Somerset also confirmed that Andy Hurry has been named director of high performance, which includes "managing, coaching, and developing emerging talent in the Academy and 2nd XI as well as strengthening the relationship with Minor Counties, Universities, Clubs, and Schools."