Somerset re-appoint Marcus Trescothick as captain for 2014
Somerset have re-appointed Marcus Trescothick as captain for the 2014 season and he will have James Hildreth as deputy.
Last Updated: 22/11/13 11:06am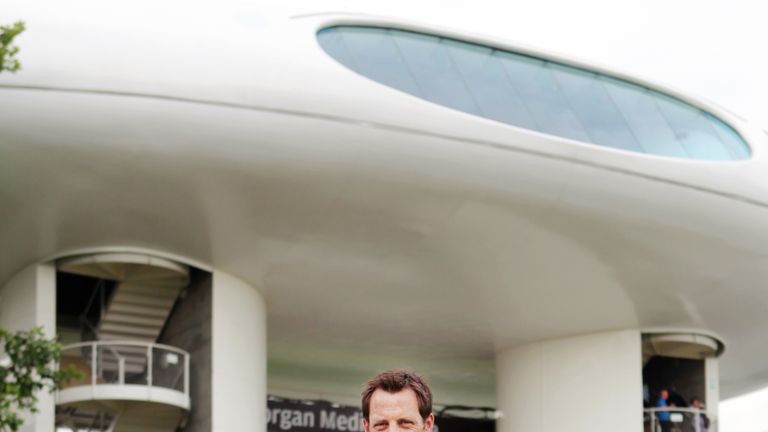 Trescothick had a poor 2013 by his standards, failing to score a century in any form of cricket. His problems with the bat led to speculation that he may hand over the captaincy reins so he could concentrate on his batting.
But director of cricket Dave Nosworthy said: "We have thought carefully about the way forward and I am delighted to appoint Tres as the captain for the coming 2014 season. He has an outstanding record as a player and as captain and therefore I am highly confident that he will do the business this coming season and look forward to working very closely with him.
"Naturally we know that Tres cannot carry on and captain and play forever, and as such we will take stock again at the end of the 2014 season - whilst ensuring that our leadership development programmes and succession plans are in place and invested upon."
Hildreth will take over as vice-captain from Alfonso Thomas.
Delighted
Nosworthy added: "I am delighted that Hildy has accepted the position of vice-captain and has stepped up into this key leadership role. It is a real opportunity for him as a senior player in the team to participate fully in team decisions and to further establish himself as a leader in the group.
"In the past Hildy has had some captaincy experience and I have no doubt that he will dovetail superbly with Tres - as they together start to form an effective working partnership."
Trescothick said: "I am delighted to be at the helm of Somerset again. This will be my fifth year when I will be trying to lead the boys onto better things, and it should be a good year.
"I have still got that drive to go out and win the games. Leading the team puts that extra bit of pressure on me but also makes it a bit more special when you do well so the challenge is set. We appreciate what we have to do and all the hard work we have to put in.
"I am very happy to have Hildy as my vice-captain. He has taken charge a few times over the past few seasons and he is progressing well, and I think in time he will be a natural leader of a team."
Hildreth said: "I feel very privileged and proud to take on the role of vice-captain of Somerset and the responsibility that goes with it. It's a great opportunity for me to get more experience of leadership.
"I have captained the side a few times in the past and really enjoyed it and this is a step that I have always wanted to take. Luckily the chance has presented itself to me so now I'm looking forward to the challenges.
"Tres leads the team really well so hopefully we can form a good partnership and take the club forward."