County cricket: Eoin Morgan becomes Middlesex's limited-overs captain
Eoin Morgan has been appointed as Middlesex's limited-overs captain for 2014.
Last Updated: 07/02/14 11:47am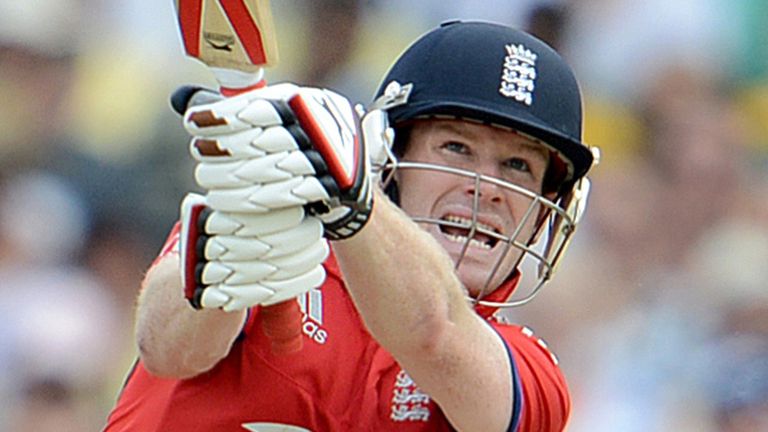 Morgan, who has been appointed as England's T20 vice-captain, takes over the role from Neil Dexter who has stepped down.
Morgan should be able to play in all but three of Middlesex's group stage matches in the Royal London One Day Cup and the Natwest T20 Blast.
Morgan was the county's vice-captain back in 2009 under Shaun Udal, but stood down when he became an England regular.
Middlesex's Managing Director of Cricket, Angus Fraser, said: "We are fortunate, in Eoin, to have one of the game's best young cricket brains at the club.
"This talent has been identified by England too and everyone at Middlesex CCC is chuffed that Eoin is regarded so highly. I, like many people who know him, am confident that he has what it takes and will prove to be a fine captain for both teams.
"When Neil Dexter informed me of his desire to stand down as limited over captain before Christmas we were lucky that we did not have to look far for a replacement. I immediately contacted Eoin to see whether he was interested and his response was a firm 'yes'.
Excited
"We thought it best to wait until Eoin had returned from Australia, so that we could have a face to face chat, before making any announcements. Everyone at the club is excited at the prospect of working under Eoin.
"Middlesex CCC totally understands Neil's position and his desire to focus on his own game. Captaining a team is an honour but it is also stressful and tiring. I know that everyone at the club would like to thank Neil for the significant contribution he has made to Middlesex CCC in the past three years.
"Neil has led by example and his values have helped create a good culture at Middlesex CCC."
Morgan said: "I am really excited about the prospect of captaining Middlesex CCC. Captaincy has always interested me and it is something I am looking forward to developing over the coming months. I have been at Middlesex CCC for a long time now and in the past I have shown leadership with my bat. I now feel I can expand that leadership role by captaining the side."