Middlesex opener Sam Robson committed to England
Middlesex batsman Sam Robson says he is fully committed to English cricket despite his Australian roots.
Last Updated: 02/04/14 5:36pm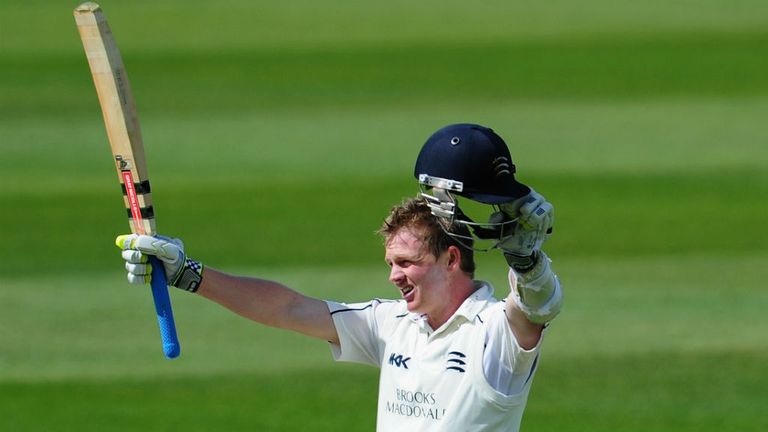 The 24-year-old, who has impressed over his six years in County Cricket, scoring over 4,000 runs at an average of 41.44, swapped New South Wales for Middlesex shortly after leaving school and has remained in the county ever since.
Robson is being tipped for a call up to the full England side after scoring five centuries in six matches during winter tours of Australia and Sri Lanka with the England Performance Programme and the England Lions.
And it is clear he has no doubts about where his loyalties lie.
"I came over here when I left school, loved everything about it, loved Middlesex and turning up at Lord's as a professional cricketer," said Robson, whose mother is English.
"And the more time I've spent in London, the more I've loved it, and it's become my home. So that's the deal; I've become used to life here, this is where I live and this is where I'm a professional cricketer.
"Four-day games, the Championship, that's the great strength of the English system. That's what's unique, and that's what I love most about county cricket."
Robson added that the decision was a simple one when the England selectors sounded him out about touring with the EPP and the Lions across the winter.
"Middlesex is where I've learned to play first-class cricket," he said. "It's not something that really bothers me [questions on nationality].
Commitment
"I've been here for a long time now. I love London, I've been here since I finished school and I haven't given it too much thought.
"I grew up in Australia, I still go back there in the winter and my family live there, there's no hiding that and I've never tried.
"I've tried to reinforce my commitment to the English cricket system ever since I've been here though.
"I committed simply by coming in the first place, signing up and giving up opportunities in Australia when I was very young. So from then on my focus has always been here.
"Regardless of whether I move up the ranks or not, just by playing country cricket here all the time I'm committed to England.
"I've toured with the Lions and the EPP. I've grown up overseas but I've committed to England and that's all there is.
"When the issue of selection came up, it was a straightforward decision."