England pace bowler Steven Finn signs new three-year deal with Middlesex
Last Updated: 04/08/14 3:46pm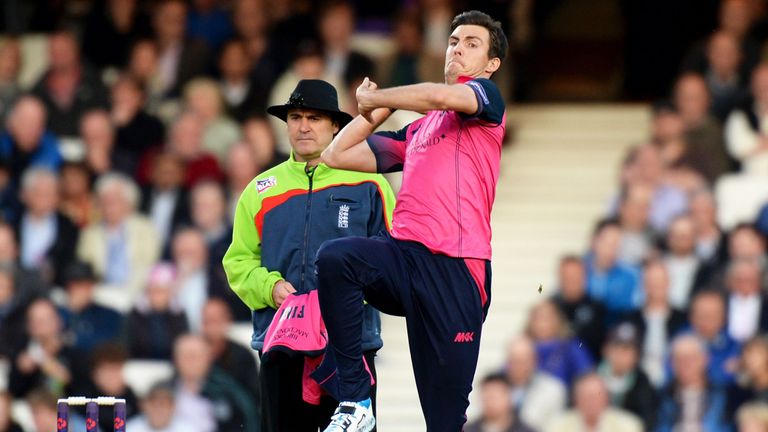 Middlesex have confirmed England fast bowler Steven Finn has signed a new three-year contract with the county.
The 25-year-old, who was recalled to the England squad for the fourth Test against India, has agreed terms with the county on a deal which will run alongside his central contract.
Finn made his Middlesex debut in 2005 at the age of 16 and made his England debut in 2009. He has since registered 80 appearances for England and taken 174 wickets.
Former England bowler and Middlesex's Managing Director of Cricket, Angus Fraser, said: "This news, and the fact Steven has been selected in England's squad for the fourth Test against India at Old Trafford, is great for the club.
Middlesex are extremely proud to have developed Steven and to have helped him achieve what he has, so far in the game.
"Middlesex is his club, he offers us a great deal both on and off the field, and we are chuffed that he wants to spend at least the next period of his career with us.
"He is a fine bowler and a cracking young man. We love having him around and are fortunate to have him at the club."
Finn added: "I am delighted to have signed three more years at the club I have spent my whole career with as a professional cricketer.
"I look forward to continuing to build on the club's status as a strong division one side and hopefully helping to bring success to the county over years to come.
"Needless to say I am hugely indebted to the club and the coaching structure, particularly Richard Johnson, in helping me develop in recent times.
"I couldn't think of anywhere else I would want to play my cricket."