Derbyshire batsman Chesney Hughes becomes England qualified
Derbyshire batsman Chesney Hughes is now qualified for England after completing his four-year residency.
Last Updated: 09/04/13 9:47am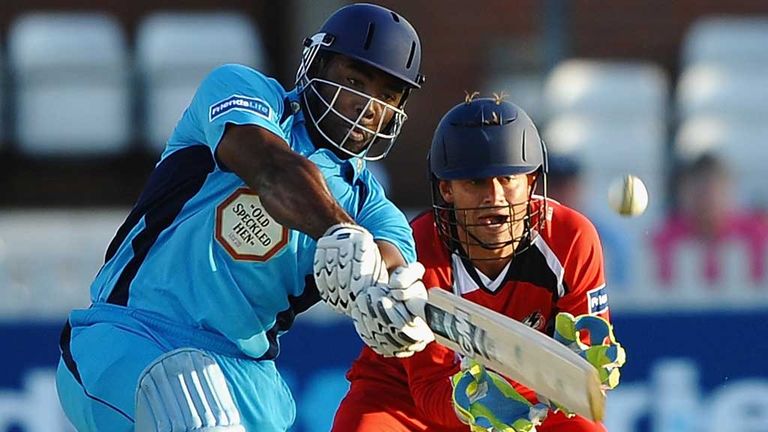 Hard-hitting left-hander Hughes, who was born on the Caribbean island of Anguilla, has been with the county since 2009 playing under the Kolpak ruling.
The club's player of the year in 2010, Hughes has already appeared in more than 100 games and recently committed his future to Derbyshire by signing a new contract through the end of the 2015 season.
Derbyshire chief executive Simon Storey said: "We pledged in our cricket strategy to field nine English qualified cricketers as of the 2013 season. Chesney's qualification ensures that ambition becomes a reality.
"It is also a great moment on a personal level for Chesney who has an exciting future in the game and I'm sure will make many valuable contributions during the coming years."
Derbyshire's County Championship season starts on Wednesday when they take on reigning Division One champions Warwickshire at Edbgaston.