LV= County Championship: Derbyshire coach Karl Krikken blames relegation on poor start
Karl Krikken has admitted that Derbyshire took too long to adapt to the challenges of playing in Division One.
Last Updated: 26/09/13 9:21pm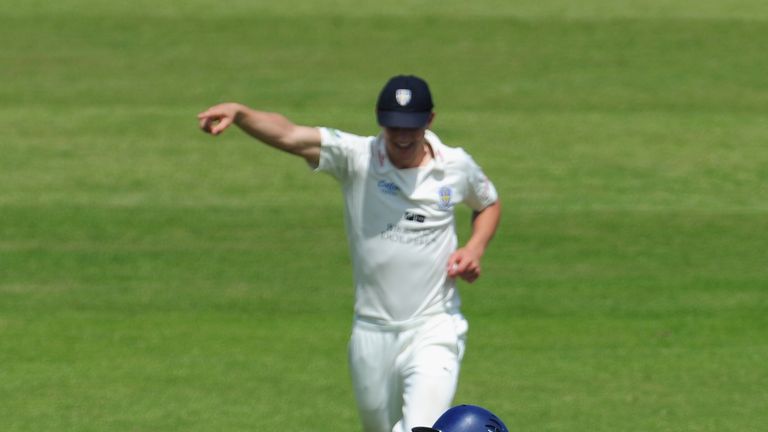 Poor form early in the summer means that despite rallying late on to give themselves a chance of survival heading into the final game, it was ultimately in vain.
Krikken conceded that the step up from Division Two was bigger than they had realised.
"The first part of the season really, the first five or six game we couldn't buy a win," he said. "The second half went really well, we fought hard - fought to the death as such - but unfortunately it wasn't enough.
"It's massive (the step up from Division Two), we didn't realise how massive. It took us half a season to get in there. A bit of change in clientele and personnel with the playing staff but we got it right with about six or seven games to go. Unfortunately, it wasn't enough."
The Derbyshire coach feels their impressive form towards the back end of the season was due to a change of approach and putting faith in the younger players.
"We changed the personnel," said Krikken. "We got a few of the youngsters in who had played really well in the second team, added to the senior guys, your Chanderpauls, your Madsens and your Groenewalds and we started to compete and were harder to beat.
Blown away
"When you stay in games you've got a chance of winning them but unfortunately early doors we got blown away."
Unlike football, Krikken explained, the county won't be affected too much financially as a result of their relegation and will be pushing hard to return to the top flight at the first time of asking.
"It's not the same (as football) with the financial penalties, as such, so we'll build, we'll have a few weeks off and then we'll come and have an assault on the Second Division again," he said.
"The same personnel that were with us when we went up are, in the main, still with us so we'll plan again and have a go next year."
There was also some good news for Derbyshire fans in terms of the playing squad with Krikken confirming that he expects overseas star Shivnarine Chanderpaul to be available for the majority of next season.
"It depends on the West Indies, their fixture list," he added. "You know any time fixtures can spring up but at present he's fairly clear so he should be with us all the year."