Derbyshire plan redevelopment of County Ground
Derbyshire want to redevelop the County Ground, their home for the last 143 years and aim to host a 2019 World Cup game.
Last Updated: 11/11/13 3:37pm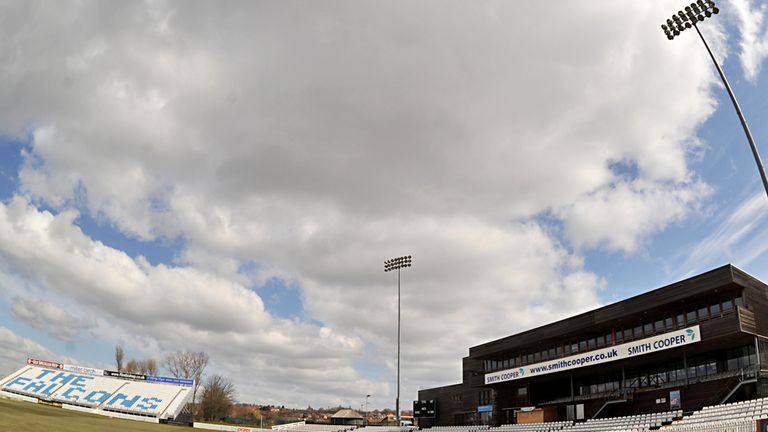 The county will apply for £3.65m of funding to improve the ground which the club says is the only viable option if they are to stay in Derby.
A statement on the club website said: "Whilst the club has still not ruled out a move to an alternative location elsewhere in the county, they will now pursue additional funds to augment their existing redevelopment budgets.
"The club has already gained £1.7m in ECB funding and is now looking to secure an additional £1.9 million in loan and grant funding to secure the development of a 7,000 capacity outdoor amphitheatre capable of hosting international cricket, concerts and community events.
"The development would include a new Media Centre, an extended Conference, Events and Business Centre and upgraded facilities for members, spectators and players with a view to being eligible to bid for an ICC World Cup game in 2019.
"The total redevelopment cost is estimated at £3.65m and, with the Council's support, the club will begin to look at sources of external funding from Europe, the Government and the D2N2 Local Enterprise Partnership.
Chief Executive Simon Storey said: "Now we have clarity on the Council's position, it's clear that the only option available if we are stay in the City is to secure external funds to deliver the planned redevelopment of the County Ground.
"We will, therefore, pursue the funding opportunities with the various bodies in the coming weeks and revisit our business plan projections and development plans accordingly.
"The challenge will be to demonstrate that we can realistically deliver a sustainable return on our investment. And that return needs to not just meet any loan repayments but also allow us to increase the investment in our playing and coaching resources."