Warwickshire coach Graeme Welch applies for top Derbyshire role
Warwickshire bowling coach Graeme Welch confirms he has applied to become Derbyshire's cricket performance director.
Last Updated: 13/12/13 9:48am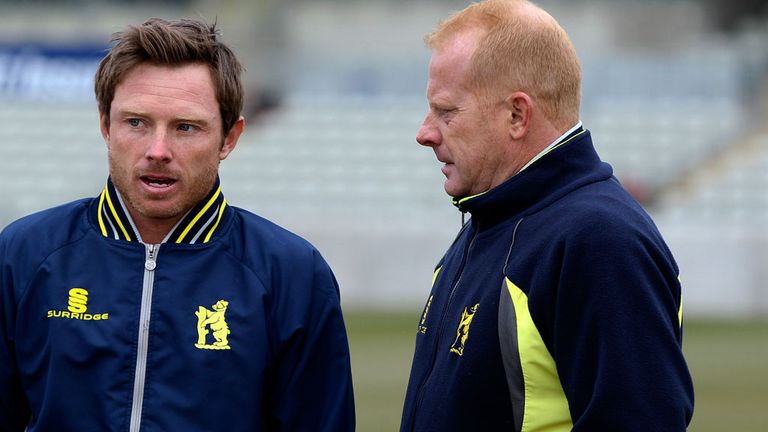 Welch finished his playing career at Derbyshire who carried out a restructuring of their coaching staff at the end of the season when they were relegated to Division Two.
Welch applied for the top job at Warwickshire last season but lost out to Dougie Brown.
Welch told the Birmingham Mail: "It is no secret I applied to be Warwickshire's director of cricker last winter and didn't get the job. I am still keen to develop my career with an overall coaching job so am interested in the post at Derby.
"Who knows whether I will get it and, if I don't, my commitment to the Bears will remain as total as ever. I love working with the players here and hope they and the team go from strength to strength.
"But, as I said at the time, I was very disappointed not to get the director of cricket job at Edgbaston and, like anyone, I am keen to keep building my career and taking on new challenges."