County cricket: Derbyshire make profit for third consecutive season
Derbyshire made a profit for the third straight season in 2013.
Last Updated: 03/03/14 4:24pm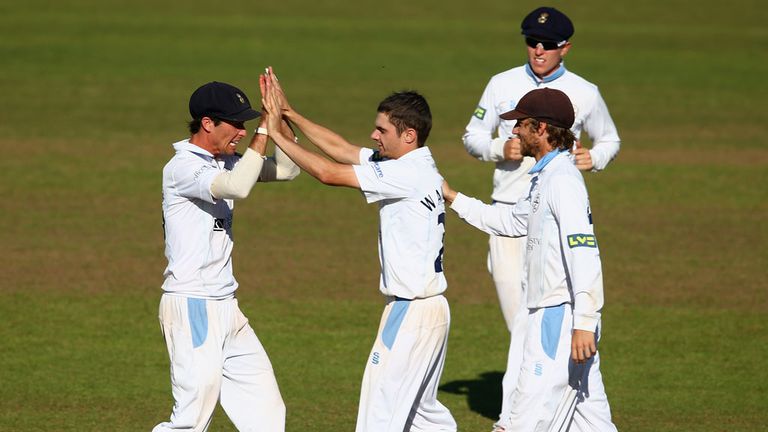 The club were £3,395 in the black, despite having to find an extra £200,000 in the cricket budget.
Promotion to Division One helped, with membership and ticket sales up a whopping 87 per cent.
Chief Executive Simon Storey said: "We took the decision ahead of the 2013 season to increase our cricket budget by upwards of £200k as a step towards our ultimate ambition for sustainable success on the field.
"The challenge to service that increase with a combination of incremental income and cost control was significant.
Momentum
"Achieving this financial result is, therefore, testament to the hard work and dedication of everyone involved as we strive for continued growth behind the scenes in order to fund our on-field goals.
"The year 2013 ended with some challenging decisions to streamline the off-field operation and to ensure our ability to increase investment in playing and coaching resources for 2014 and beyond.
"It's important that we now continue the momentum and move forward as a business during the current year.
"As we target a quick return to Division One of the LV= County Championship, our level of investment in cricket and the Elite Performance Coaching Structure will be maintained."
Chairman Chris Grant added: "It remains our overriding aim off-the-field to increase revenue from all sources in order to support further investment on the cricket side.
"The year 2013 saw further huge strides in this aim, whilst also ensuring that we once again balanced the books with a modest surplus."
"The sterling efforts of the off-field team allowed us to increase investment on-the-field but still post a surplus for the year; an excellent achievement given the current economic climate."