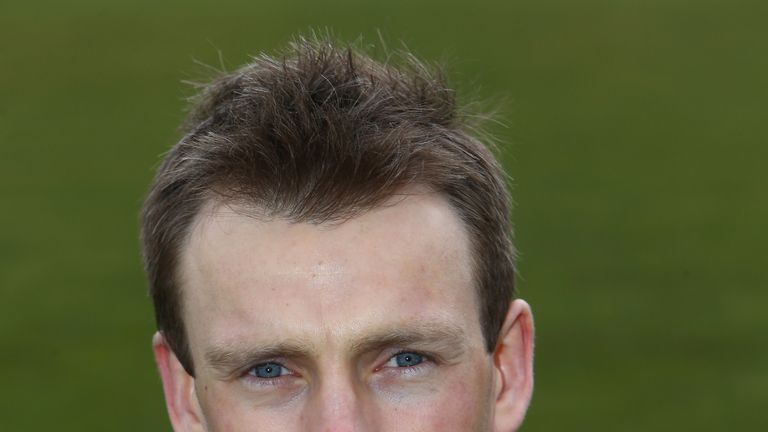 Glamorgan fast bowler Huw Waters has been forced to retire from the game at the age of just 27.
Waters has been battling a debilitating injury – exercise-induced dystonia – for some time.
And he confirmed that the problem has forced him to quit cricket.
"It is with great disappointment that I have been forced to announce my retirement through the disorder 'exercise-induced dystonia'," Waters told the club's website.
"The last 12-18 months have been very difficult and we have explored all routes to overcome this and get back playing.
"After various specialists looking at my case, it has been concluded that no treatment would have allowed me to perform at first class level.
"I am thankful for all the support I have received from everyone at the club.
Grateful
"The patience and understanding they have shown is something I am very grateful for. I have to thank them for giving me the opportunity to live my dream to play cricket for Glamorgan and I wish the club well for the future.
"I would also like to express my gratitude to all coaches who I have worked with and who have helped me become the player I was.
"I also have to thank all the supporters for sticking through the tough times as well as the good times with me.
"All the players I have played with have made the journey very special.
"I have some great memories to look back on and so many people were a huge part of those memories.
"A special mention has to go to the PCA, especially Ian Thomas, for all their continued support and guidance.
"Finally and most importantly I wish to thank my parents for all of the support and sacrifices they have made for me over the years. Introducing me to this great game and giving me great guidance and proving the opportunities to play cricket.
"I now look forward to the next chapter in my life with great excitement."
Waters made his first class debut against Nottinghamshire in 2005, taking 4-75 in the first innings.
He claimed 110 wickets, with his best figures 7-53 against Hampshire in April 2012.
He was Glamorgan's Championship player of the Year in 2012 and was awarded his county cap in the final game of the season.
Outstanding
Director of cricket and chief executive Hugh Morris added: "Huw's decision has been forced upon him and it is a great shame he has to retire at an age when a player would expect to have many more years left to play the sport.
"With the ability to swing the ball from a young age, Huw was a regular for the England Under-19 set-up and without injury would have made many more appearances for Glamorgan.
"He was capable of outstanding spells with the ball and stubborn innings at the tail or as a night-watchman. He has been the consummate professional.
"Huw has been capable of leading our attack, and his calm demeanour in both pressure and everyday situations means he will be sadly missed by the team and everyone around the club. We wish him well for the future."