Former England captain Allan Lamb appointed to board of Northants
Former England skipper Allan Lamb has returned to Northants after being appointed to the club's board.
Last Updated: 31/05/13 5:05pm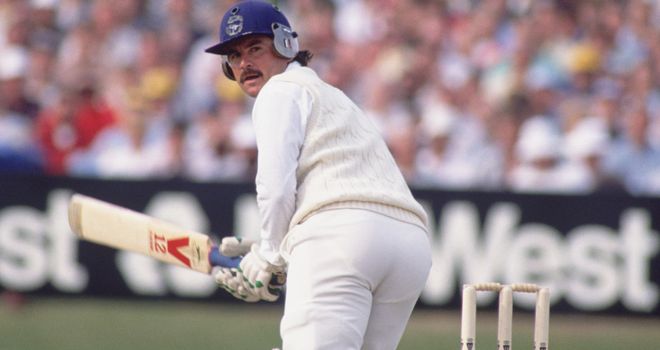 The 54-year-old South-African born batsman played for Northants between 1978-1995 and featured for England in 79 Test matches and 122 one-day games.
"I'm delighted to be joining the board of directors," he said. "Northants cricket has played a big part in my life for many years and I feel I can help the club move forward over the coming years."
Lamb joined Northants as an overseas player and with South Africa shut out of Test cricket because of apartheid, he opted to play for England as both of his parents were English born.
He hit 20,128 runs for Northants and club vice-chairman Gavin Warren added: "I'm delighted to welcome Allan to the Board, his cricketing experience and international network of contacts will greatly benefit Northants cricket.
"Since finishing playing first-class cricket, Allan has remained living in Northamptonshire and his undoubted passion for the club will assist us as the club seeks to continuously improve its performance both on and off the cricket field.
"Allan has been currently assisting the club in an ambassadorial role."