County cricket: Northants star David Willey declines chance to play in IPL
Northamptonshire's rising star David Willey will not try to win a contract with the Indian Premier League this season.
Last Updated: 24/01/14 4:11pm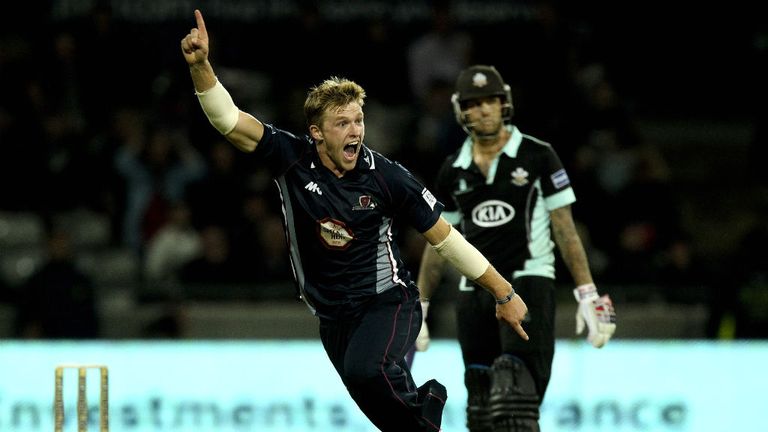 But his Northants team-mates Steven Crook and Azhar Ullah will be available to franchises.
Willey, Crook and Azhar Ullah all played leading parts in Northants' stunning triumph in the domestic Twenty20 Cup last season.
All-rounder Willey is being tipped to break into the England limited-overs set-up this year, and his county believe there was interest from India in signing him for the IPL.
County stalwart Crook, 30, has decided to try and cash in on his form by going forward to the draft on February 12 and 13, as has Pakistani paceman Azhar, who finished as top wicket-taker in the competition with 27 victims.
Northamptonshire's cricket Chief Executive, David Smith said: "We can confirm that Steven Crook and Azhar Ullah will enter the IPL auction on the 12th and 13th February, which the club fully supports.
"David Willey has declined the opportunity to enter the auction, despite lots of interest from the IPL, instead David has decided to focus on his fitness and playing for Northants."
The club's overseas signing Jackson Bird, of Australia, is also involved in the auction.